A Visionary Approach to Utilizing Data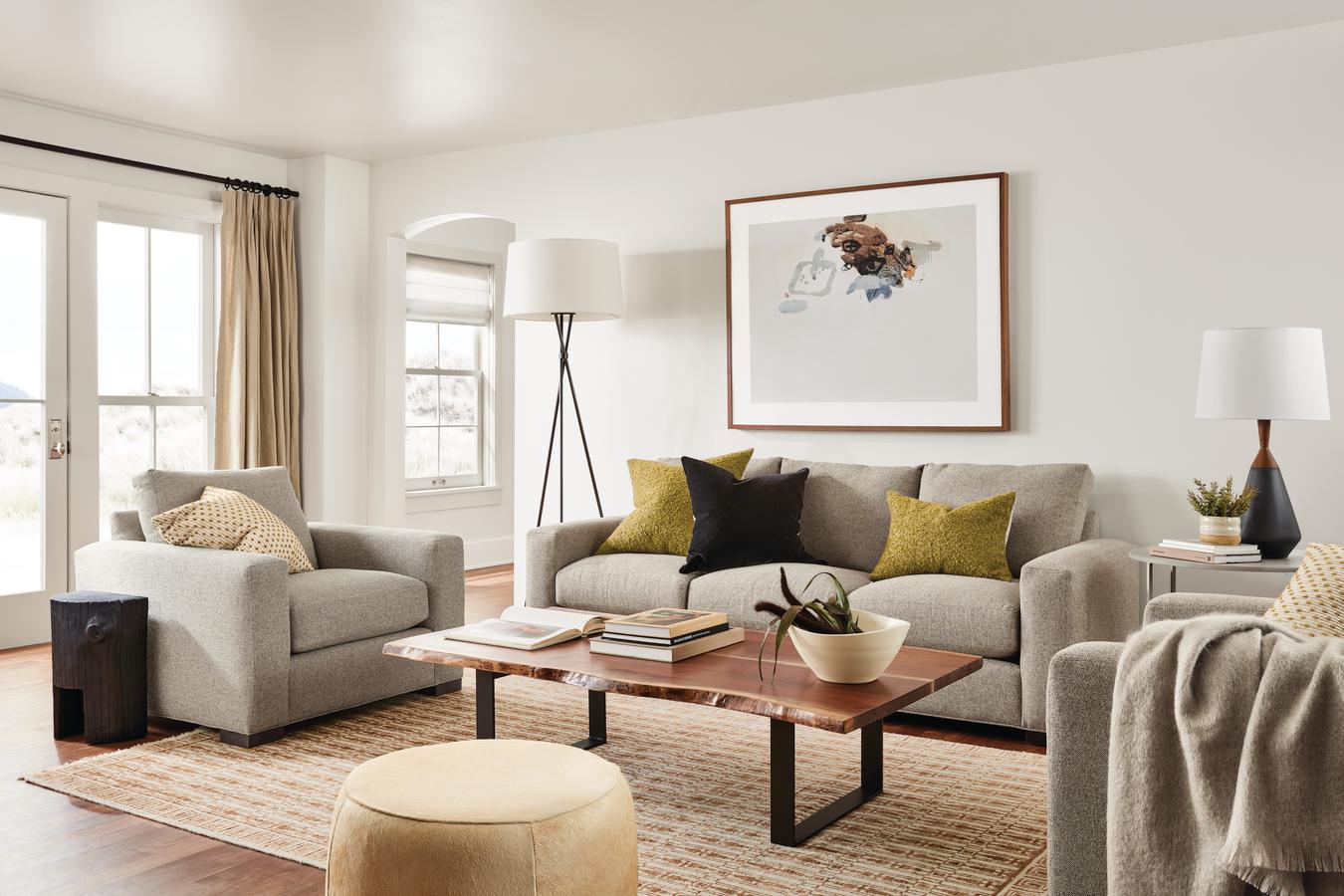 Challenges
A popular home furnishings company was on the hunt for a link management system that could provide accessible short link creation with unlimited attributes for the ultimate in data tracking.

The solution also needed to be fast, scalable, and capable of integrating with their other tools.

Trying to find all these components in one package was almost an impossible feat.

Approach
Everything changed for Room & Board when they started running the latest version of BL.INK's comprehensive link management system.
Now they can create short links with as many parameters as they want, and they have the freedom to do it all themselves.
The new interface is self-service, easy to use, lightning-fast, and has all of the same great features BL.INK always had, plus more.
Results
Room & Board upgraded to BL.INK's new interface for features and functions no one
else could offer.
They gained the ability to efficiently create short links with numerous attributes and track data points.
Room & Board was able to save on labor costs, standardize their processes, and improve customer experience.
How Room & Board Used BL.INK 2.0 to Save on
Labor Costs & Upgrade Customer Experience
Room & Board was searching for a link management system with functions that would blow every other platform out of the water. They wanted an efficient way to create a massive amount of links with customizable attributes. With BL.INK's latest interface, they found a pioneering, self-service link management platform with endless possibilities and the adaptability to grow with future projects.
The platform improved governance by standardizing links, facilitating audits, and enhancing collaboration among brand and country teams.
About Our Customer
Our client is an American furniture and home furnishings company that prides itself on sustainability and using local vendors to produce most of its goods. They focus on trend-proof styles that balance modern lines with timeless details that customers will love far beyond this year's trends and create products for every room of the house.

They currently have 23 retail locations and more than 1,000 employees across 13 states, with headquarters in Minneapolis, Minnesota.
The Problem: The Need for a Level of Functionality that Didn't Exist
The functionality Room & Board was looking for in a link management system was leading them down a dead-end road. It simply didn't exist.
Not only did the platform need to be fast, efficient, and able to generate short links in bulk, it needed a few other key functions no one could provide. They wanted self-service access and the ability to customize attributes for complex data tracking.
The team at Room & Board envisioned short links and QR codes on everything from furniture and store signage to blogs and direct mail catalogs. With the right level of attribution, they would be able to break down every minute detail of customer engagement, including the exact page of a catalog or specific area of a store where a QR code was scanned.
On top of needing a self-service platform with infinite parameters for link creation, the technology also needed to integrate with Room & Board's existing tools and be adaptable enough to grow with their business for years to come.
Flexibility & Scalability
This marketing-savvy home furnishing company is very customer experience-oriented and was interested in incorporating new ways to engage its audience.
They knew they would need a link management system that could accommodate them in the future. The ability to adapt was a crucial factor they couldn't ignore.
The Solution: BL.INK's Version 2.0 Satisfied All of Their Needs and More
Room & Board signed on with BL.INK in 2022 to implement short links in advertising and social media. As a company that likes to market creatively, they realized the potential to boost their brand through highly detailed tracking of links and QR codes. They were thrilled to find all of the features they wanted and more in our new 2.0 version.
Andy Meadows, BL.INK's CEO explains, "The interface is similar to our original structure but much faster with real-time imports and data mapping, custom views, and it's completely self-service, so it gives the flexibility to create. It's all the modernization you would expect in a world-class platform but still the same finely-tuned engine we've been improving over the last 15 years."
Not only did we meet all of their requirements, but our platform helped them increase their customer reach, save on labor, standardize their practices, and track data like never before. They found everything they were looking for and are still discovering ways to utilize the solution.
Hundreds of Thousands of Dollars Saved in Labor
An unexpected outcome of such an efficient link management system was the amount of hours Room & Board saved by avoiding human error. With BL.INK's platform, all links are automatically checked for mistakes and validated, and users can edit links on the fly. It has helped cut back tremendously on labor costs and prevented a lot of unnecessary headaches.
Room & Board's senior data architect, Sam Valind, explains, "If you're on an ad and you click through, and it sends you to a 404 page, we're still paying money for that. So this process has saved us hundreds of hours of updating links and helped us avoid hundreds of thousands of dollars of incurred charges that send customers to a terrible user experience."
This simple function has had several positive effects. Now they don't have to worry about the financial repercussions or negative customer experience associated with broken links. "Broken links are literally a thing of the past," says Sam.
Standardized Reporting
BL.INK has also given our client consistency in the way they approach everything from data tracking to the language surrounding their processes.
"The other piece that BL.INK has really helped us to do is standardize reporting and how we talk about some of the things we've never been able to track before, all using consistent, clear, easy terminology that transcends channels. And that is hard to do. I challenge anyone to find any other platform that really, truly does that authentically well," says Sam.
Whether a customer is clicking on a Facebook ad, scanning a QR code at a display, or getting a fabric swatch from the showroom, every step requires action. While social media platforms track clicks differently, BL.INK allows our client to track them all the same way and even pull information from sources like direct mail.
Sam continues, "It all comes together, and we're able to talk about it consistently across an entire ecosystem so that we can continue to grow into spaces like SMS and beyond. Everything we can do is built upon this strong, secure foundation that BL.INK provides for us."
Customer Experience
This home furnishing giant is big on curating an experience. They aim to put their customers first and provide them with the best service they can, and that involves ensuring links are always pointing to the right pages.
Sam elaborates, "At the heart of everything we do is trying to make that user experience as amazing for our customers as possible. That includes not sending them to bad pages, not making them wait through redirects, and having links that are up and functioning. BL.INK has helped us improve customer experience, which at the end of the day, is our number one priority."
Tracking & Attribution
What sets BL.INK and the new interface apart from any other platform, is that it gives companies self-service access to link creation with an endless amount of trackable attributes. Being able to fine-tune the parameters allows them to track data effectively and use it in ways they never could before.
Sam elaborates, "We started putting links on some of our bigger signage that's hanging up in the stores that announce collections. People scanning those are one of our big indicators of intent or curiosity. From there, we can send them specific marketing materials via e-mail or direct mail. Or we could show them other things that go with what you're looking at."
Not only can they track a customer's journey every step of the way, but they can also use this function to provide them with information. She continues, "Now we're moving to put it on every single tag on the free swatches we give out to customers so we'll know everything about when they scanned it. They'll be able to pull up information using that for the first time ever that tells them more about that fabric, the material, what it pairs with, the different products it aligns with."
They can even generate multiple versions of the same type of link that need to go to various places. With so many new doors open to them, Room & Board is just beginning to scratch the surface of the immeasurable possibilities of this function.
World Class Support
At BL.INK, we pride ourselves on providing our clients with around-the-clock customer support. Whether you have a question or you've run into a roadblock, we are here to help you find a solution.
Sam says, "BL.INK´s customer service is beyond any other I've ever experienced. Everything about how the company is run and how they project their brand to other people is authentic."
She continues, "They care about what you're doing, why you're doing it, and how they can help you achieve it better, faster, and easier. It's everything you could ever hope for in a partner. And BL.INK is truly a partner. They have gone above and beyond to make us feel important, heard, and taken care of as a client."
The Takeaway: A Short Link Management Platform Like No Other on the Market
Room & Board was on the cusp of something special: using short links and QR codes to create an unmatched customer experience through next-level tracking. They just couldn't find a platform to help them achieve their dreams.
BL.INK was more than happy to step into this groundbreaking role. With BL.INK 2.0 , this home furnishings company was able to see a new world of possibilities beyond what they had even imagined.
Room & Board's senior data architect, Sam Valind,
explains, "If you're on an ad and you click through,
and it sends you to a 404 page, we're still paying
money for that. So this process has saved us
hundreds of hours of updating links and helped
us avoid hundreds of thousands of dollars of
incurred charges that send customers to a terrible
user experience.
They have been able to improve communication through standardized reports and terminology. They have even been able to cut back on labor costs by catching mistakes before they happen. But that's just the beginning.
Self-service attribution in short links has given them the flexibility to create boundless ways to engage their customers today and tomorrow. With our link management platform, they feel empowered to grow into the future. Isn't it time to see how BL.INK can do the same for you?