FLEXIBLE SOLUTIONS FOR COMPLEX PROBLEMS
Native Integrations with Customer Management Platform
Khoros
BL.INK offers a native integration with Khoros. When using the Khoros integration, you can publish short links through any of their tools – via Live Chat, Marketing, Care, and more.
Additionally, all of the analytics are available in both BL.INK and Khoros for seamless tracking.
Sprinklr
Another native integration offered through BL.INK is with Sprinklr. Using the BL.INK Sprinklr integration, you can publish automatically-shortened branded links across all of your brands and custom domains.
Salesforce
We have many customers who have integrated BL.INK with Salesforce. Some customers use this for their SMS campaigns when broadcasting real-time through their CMS. Salesforce can also be integrated for real-time integration for support or scheduling either through AMPScript or Apex.
There are tons of use cases for using BL.INK and Salesforce together – connect us to your CRM directly using the workflows you have in place today.
Out-of-the-box Integrations
BL.INK also offers a native integration with Zapier and other low-code tools like Pabbly, Zoho, and Integrately. These tools offer BL.INK users the ability to set up automations and workflows using thousands of different applications.
Using these integrations can help you speed up or automate steps in your workflow, and the possibilities are truly endless.
Anywhere you would want to create a link, you can connect BL.INK into that process through these tools and platforms – with absolutely no coding knowledge required.
Seamless Tools Integration
To view our native integrations or start the set-up process, start by logging in to BL.INK. On the left-hand side, click on Tools.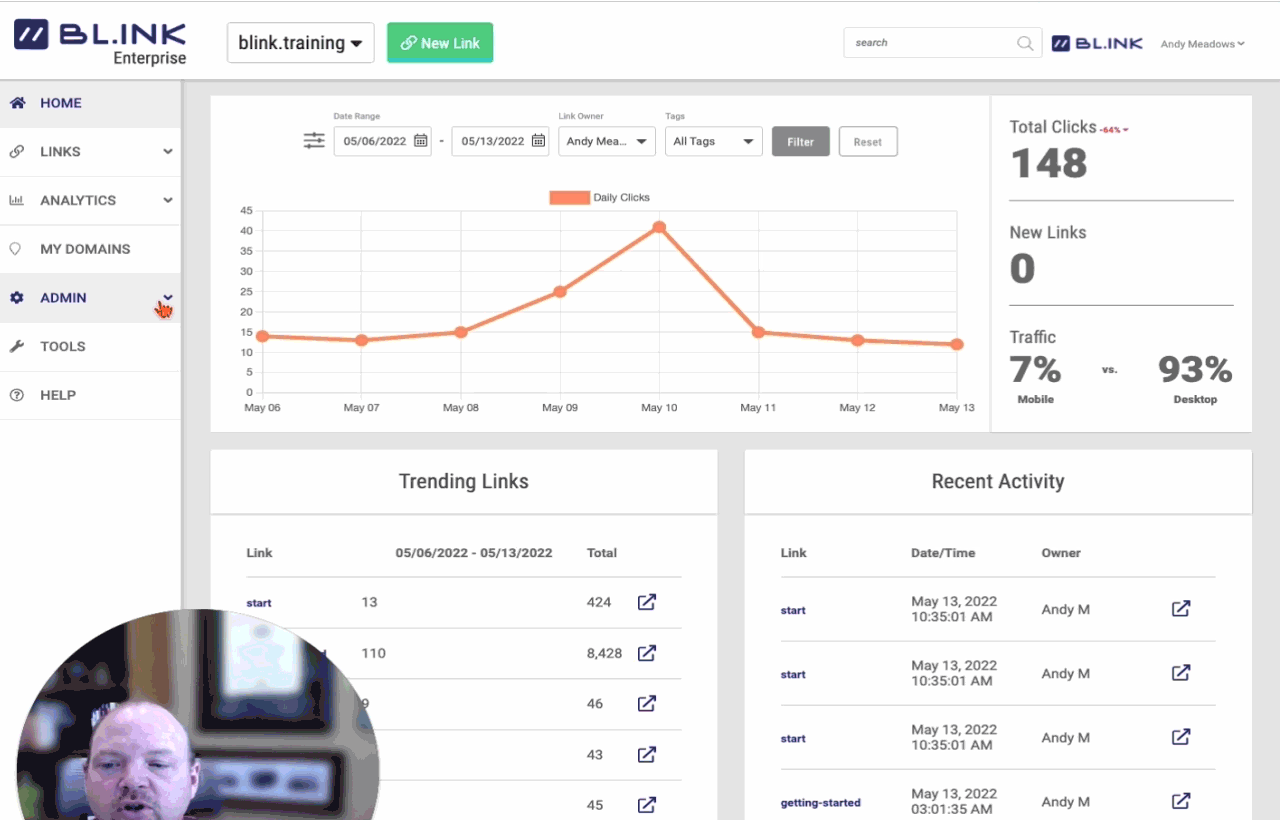 On the Tools page, you'll find our native integrations, information on our super-powerful API, and other tools that we offer to help you succeed with BL.INK.
Chrome & Firefox Extensions
The BL.INK browser extensions can be added to your preferred browser, and allow you to create links directly from the extension, without having to open a new window and log in to BL.INK. Create short links on the fly and share them instantly through your social media channels, emails, internally with your colleagues, etc.
Native Integrations to Connect BL.INK with Thousands of SaaS Applications
Further down on the page, you'll also see our native integrations for Zapier, Pabbly, Zoho, and Integrately. Clicking on the link will redirect to start setting up your integration with BL.INK.
BL.INK iOS Application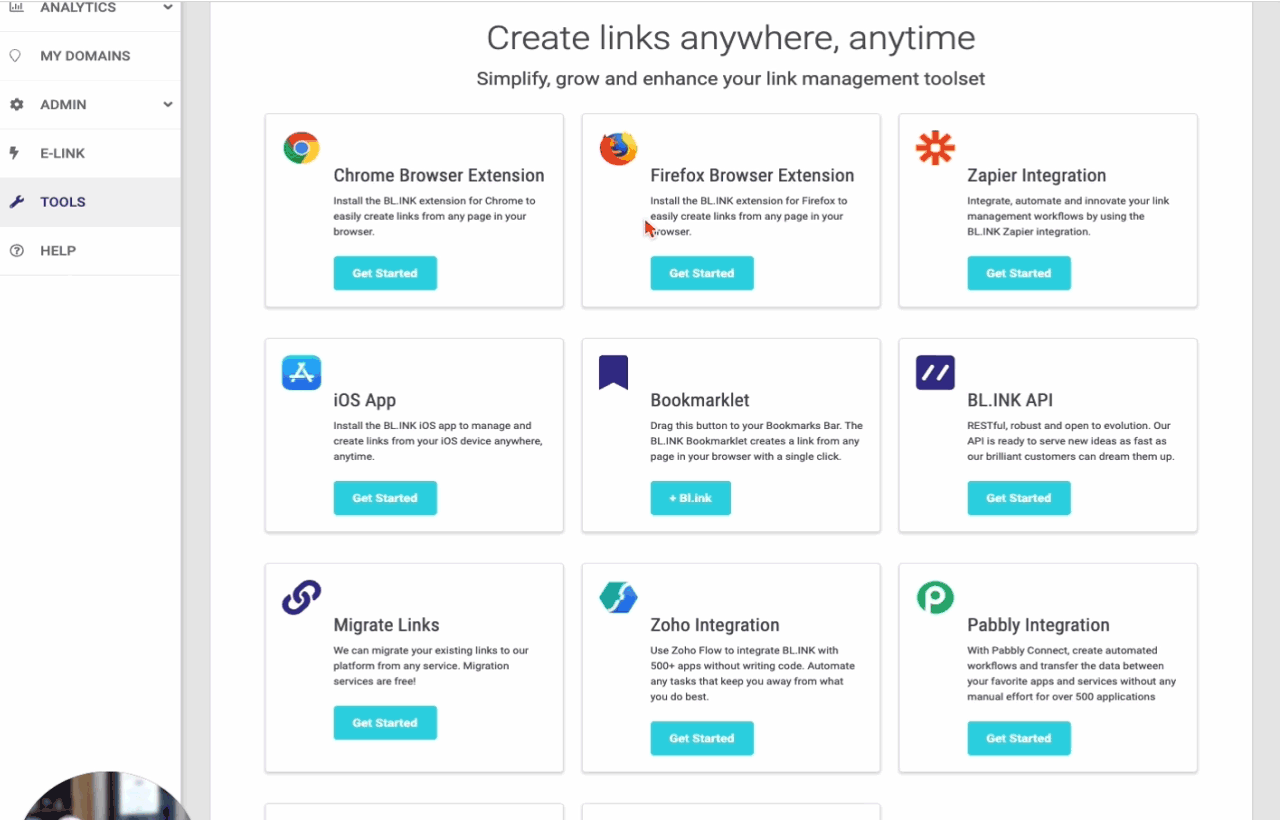 BL.INK offers a convenient iOS app that provides on-the-go link access, sharing, and creation. It makes it easy to control your link management from wherever you are.
Bookmark it with Bookmarklet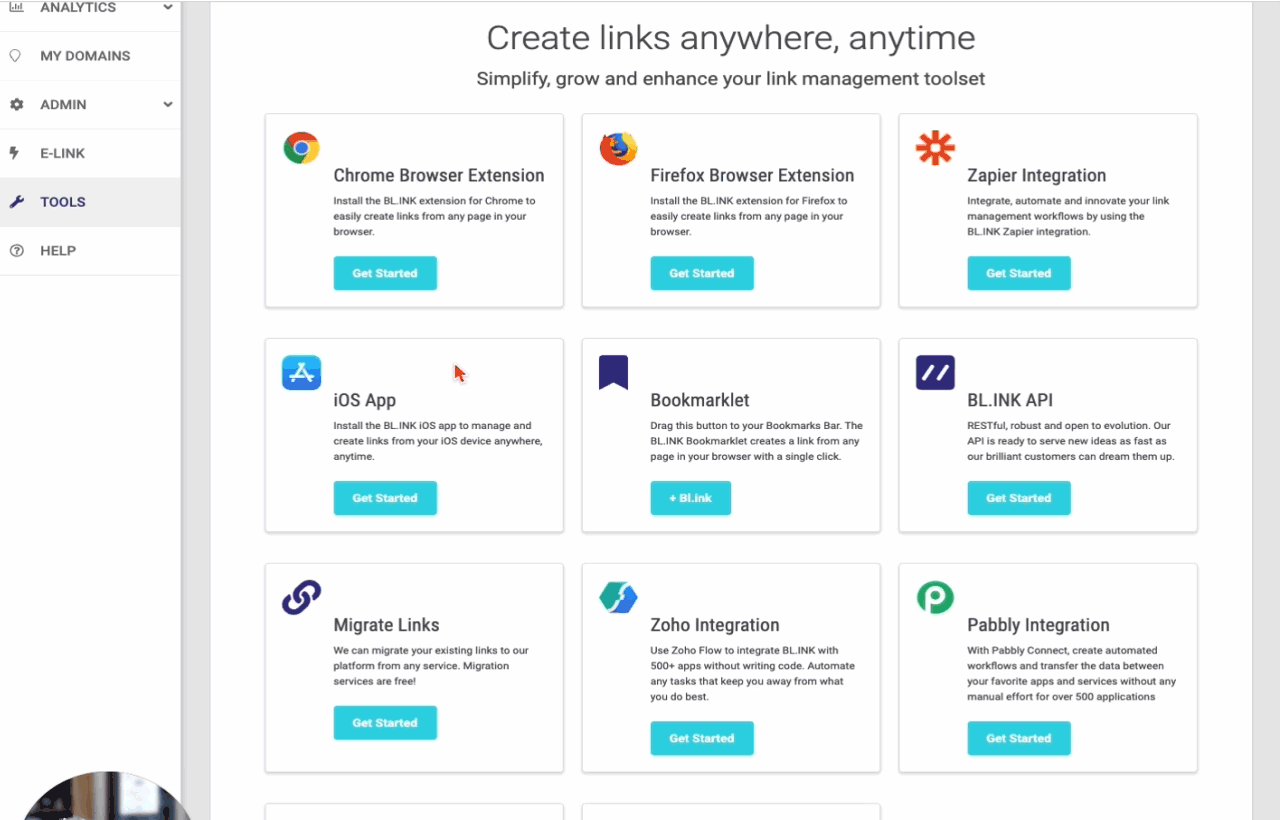 The Bookmarklet tool allows you to create short links directly through your browser, similar to our other extensions. Because extensions are often a challenge in terms of installation or internal compliance, Bookmarklet allows you to conveniently create links on the fly, without having to download an extension or log in to BL.INK.
Link Migration From Other Platforms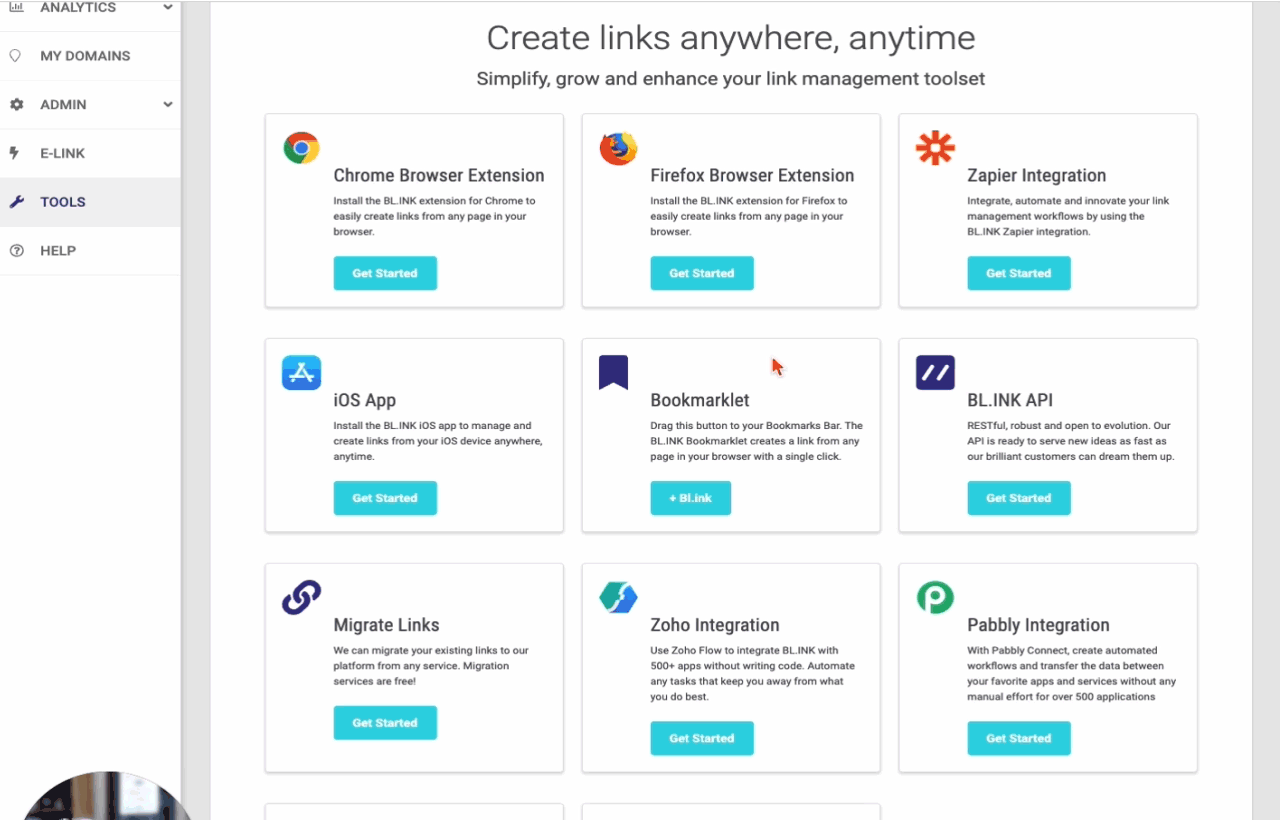 If you're looking to migrate to BL.INK from another URL shortening service or link management platform, we have you covered. We offer a few different ways to migrate your existing links from other tools seamlessly so that you never miss a click.
We often hear that other platforms don't allow users to export their links, but we've been able to migrate clients from a number of other platforms, even when they were told it wasn't possible.
BL.INK aims to make the migration process smoother and simpler for you.
Comprehensive API Documentation
Last, but certainly not least, you'll find the API documentation on our Tools page. All of our documentation can be found at developers.bl.ink
With our powerful API, you can:
List your domains

Create links

Update links

Add domains

Manage your users – we can automatically provision and de-provision users

Dig into the analytics:

Get information about quick links

Get different templates for UTM parameters

Get custom analytics templates
Our customers love our API – and since it's so flexible, it can support anything you can dream up. Many of our customers have created innovative integrations that are doing things real-time, all day long – creating their perfect link experience directly through the API.
If you have more questions – drop us a note.