ENTERPRISE-GRADE COMPLIANCE & PRIVACY
BL.INK works with you
When working with prospects or customers, we make it a point to get to know your organization, intended uses for BL.INK, and compliance and privacy requirements. We'll often receive questionnaires from users with dozens or hundreds of questions that we'll walk through to ensure that our security, compliance, processes, and procedures are up to your organization's standards and requirements.
Some of these questionnaires take place during the awareness or consideration phase of the buyer's journey, but we often work with current customers on penetration tests or security scans to make sure BL.INK is still meeting their requirements for any department in their organization.
Compliance: An Ongoing Conversation
It's important to us that we're continuing the conversation around compliance and privacy, no matter which stage you're at in the buying process. Whether you're considering BL.INK as your link management tool, getting started with onboarding at BL.INK, or you've been a customer for years, we pride ourselves on open communication to ensure your needs are met.
Enterprise clients have direct access to their customer success manager, and we regularly run check-ins with our clients. For some customers, we have annual checks in place, as we understand that compliance and privacy needs may fluctuate or change over time.
Compliance has always been front of mind for BL.INK, and we actively take steps on our side to ensure our clients (and their clients) are safe, secure, and operating within established guidelines.
Internal BL.INK Compliance Guidelines
Due to the nature of compliance and privacy, we cannot share specific use cases or sensitive information in this article. However, our team, processes, and product were all built with compliance, privacy, and security top of mind. At BL.INK, we recognize that enterprise organizations often require strict guidelines, and that sometimes those guidelines change.
Our team regularly goes through internal training to verify we're up-to-date on the most recent information, and following the standards and best practices set by our many customers.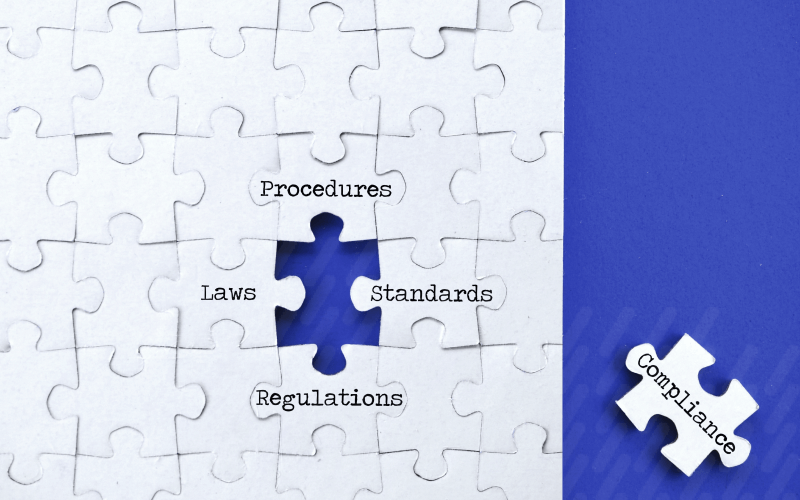 BL.INK Stays Compliant, You Stay Compliant
We often hear from our customers that we're the only link management solution that meets all of their compliance needs. Whether with a specific configuration or hardware structure or security compliance around SSL certificates, we've got you covered.
If you have stringent requirements for compliance, security, onboarding, vendor management and structures, we can work with you. BL.INK will make sure that we can check all of your boxes, so that you can feel confident in choosing BL.INK as your link management solution.
Have more questions about compliance? Reach out.