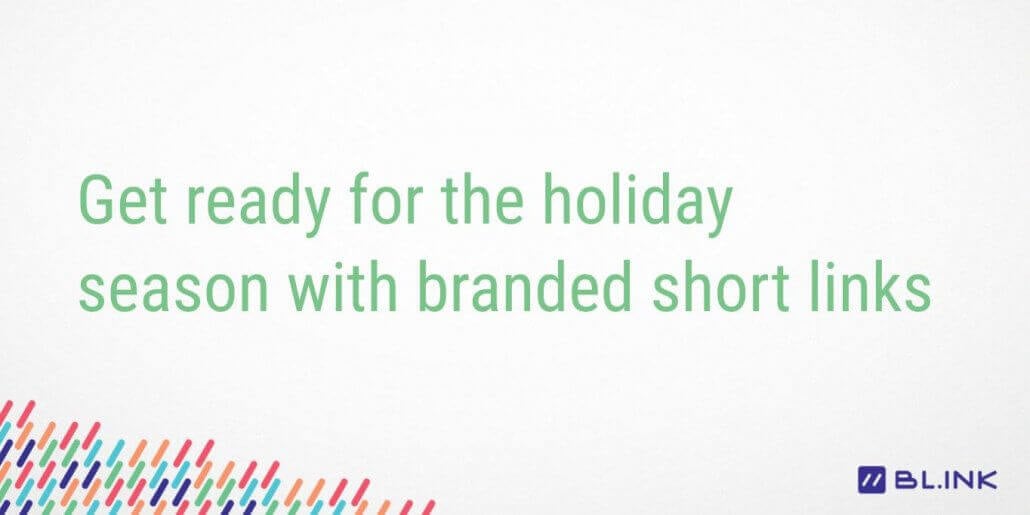 Get ready for the holiday season with branded short links
It's that time of year again. Pumpkin spice is everywhere and ugly Christmas sweaters are slowly sneaking onto the shelves. October has just begun, but one in every five consumers in the United States is already shopping for the holidays.
If you're thinking about creating campaigns for Black Friday, Christmas, and New Year — the time to start planning is now!
Branded short links
The countdown to the festive season is on and brands are starting to ramp up their marketing in preparation for their biggest sales opportunities of the year. Competition for consumer dollars is fierce. In the battle of the brands, making sure your holiday deals stand out from the crowd is crucial.
Branded short links are an innovative way of creating meaningful, memorable, and clickable ways for customers to get to your offers — fast. Whether you're marketing via social, email, SMS messaging, or paid ads, short links can be used to ensure your campaigns have a better chance at conversions.
Companies such as Patagonia use short links to drive awareness and recognition for their brand and also draw attention to their specific promotions during the holiday season. This example from their 2018 campaign shows how they used short links to showcase their new Silent Down jackets.
Including real words as part of their link reinforces the copy in the ad and encourages viewers to click through to the matching landing page.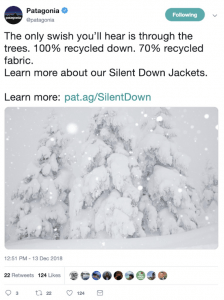 Target and Best Buy are also fans of using short links to deliver their holiday deals. Here are a few examples from their Twitter feeds: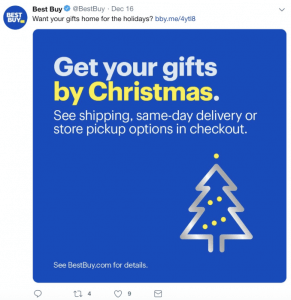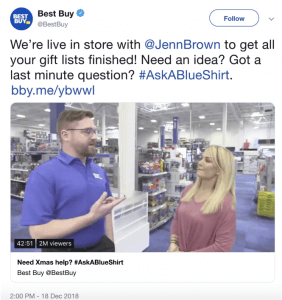 Once the holiday click-frenzy is over, BL.INK's analytics dashboard lets you track the performance of your short links in detail so you can optimize them for even greater success in 2020.
Dynamic links
Dynamic links ensure that your customers are always sent to relevant pages during your seasonal campaigns. No more dead links. No more disappointment. Simply redirect your BL.INK branded short links to a page of your choosing once your deals have expired or items have sold out.
As an example, Target used the link http://tgt.biz/SophiaHoliday for a campaign last year. In case anybody stumbles across the link today, they have used dynamic linking to send customers to their current promotion.
Pack an extra punch with gTLDs
Top-level domains can help your business stay visible during the holiday shopping frenzy. Combining a great gTLD with branded short links is a smart way to boost your seasonal campaigns and maximize your marketing efforts. We've seen great examples in the past such as Target and Patagonia with http://tgt.biz/SophiaHoliday and https://pat.ag/BlackFriday.
For both seasonal and year-round promotions, using a gTLD such as "[yourbrand].deals", "[yourbrand].discount", or "[yourbrand].holiday" together with short links acts as a trust builder and makes it easy for customers to click through to your special deals.
Here are our top 20 gTLD picks to help brand your seasonal campaigns in 2019:
.holiday .bargains . .cards .cheap .coupons .deals .delivery .direct .discount .express .gifts .gratis .plus .shopping .tienda .sale .market .auction .forsale .style

In summary
Finding innovative opportunities to insert your brand into your holiday campaigns can help your business market itself successfully through the busy festive season. Branded short links and top-level domains are two of the ways you can capture the attention of your customers as the holiday excitement ramps up.
Get more out of your holiday campaign links by partnering with BL.INK today!