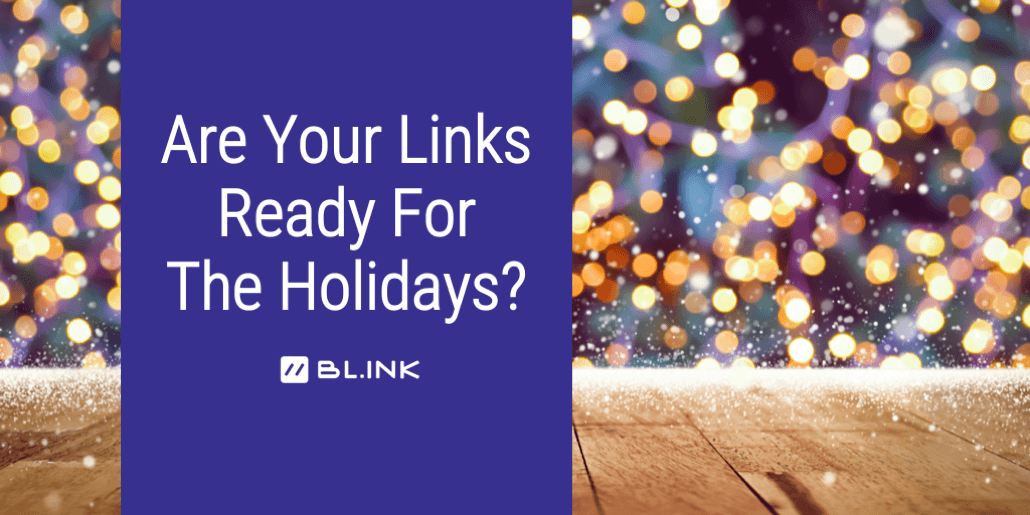 The Holidays are here – are your Links Ready?
Make your holiday campaigns irresistible by using branded short links. BL.INK gives you meaningful and clickable links along with clear campaign insights. Check out these tips on how to best leverage short links in your 2018 holiday campaigns.
Even though Halloween was just last week, the shift into the Holiday season has already begun.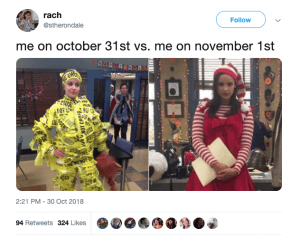 According to a recent Forbes article, holiday shopping's center of gravity has shifted to November.
Whether you're rolling out a multi-channel holiday marketing campaign, or you want to add a festive flair to your evergreen content, here are some quick tips to make sure your links are ready for the holiday season:
Use a .Holiday domain for your short links
During the holiday season, shoppers will be inundated with messages from brands, so make every last inch of your marketing count with relevant links that convey messages and calls to action! Add "yourbrand.holiday" to your short domain repertoire to tell customers that clicking will take them to your special offers.
Using real words in your branded short links helps reinforce your message. For example, last year, Target and Patagonia used the links http://tgt.biz/SophiaHoliday or https://pat.ag/BlackFriday to make promotions clear to their customers.
Not only can you generate meaningful and memorable links for your holiday promotions, but you'll also be able to easily track how your campaign performs in BL.INK.
Use dynamic link routing for time-sensitive promotions
Do you have different promotions for Black Friday, Cyber Monday, and other holiday events? Dynamic links are a great tool for ensuring that every click lands on a relevant destination. For example, if a potential customer clicks on a link in a social post a few days after a deal expires, do they land on a page to show the deal is no longer available? A wasted effort. By using dynamic links, you can redirect clicks after a certain date to go to the most relevant page. So even if a customer misses yesterday's deal, they can still have a chance to snag your current offer.
Create reports as quickly as you set your "Out of Office" email
Holidays are notorious for hectic travel and long to-do lists, and busy marketers often need to create campaign performance reports before they can bask in holiday cheer. When you use short links for all of your promotional efforts, you can quickly see the traffic driven by your marketing efforts across every channel. To make reporting even easier, use tags to filter for specific promotions.

It's not too late to get your branded short links up and running for holiday promotions. Transform your links with BL.INK.