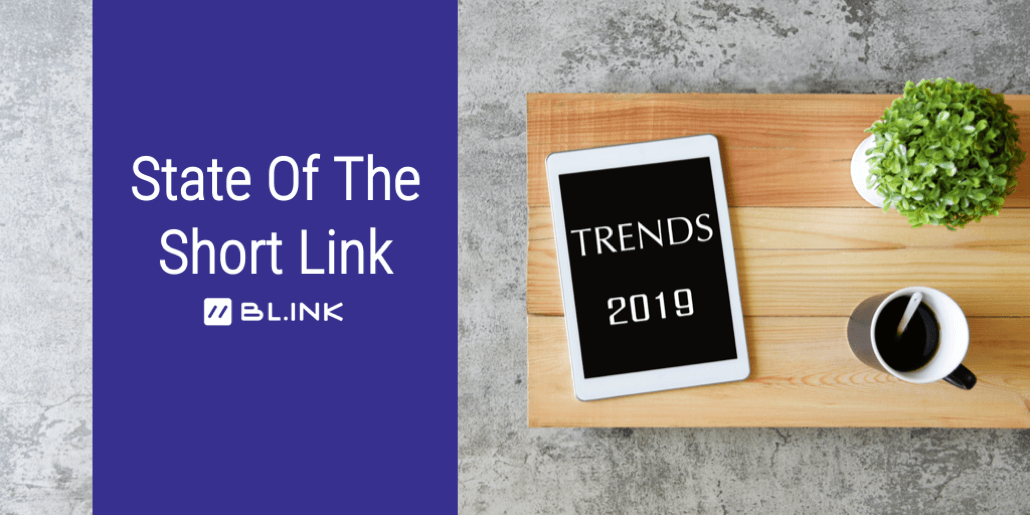 State of the Short Link: 2019 Predictions
As we ring in 2019, we're looking at the changes we saw over the past twelve months and considering how we can help you capitalize on some of the most anticipated trends in the year ahead.
Here are some of the top predictions we're looking at for 2019, and what you can do now to help set yourself up for link success:
Social will drive more sales.

Social media is making it easier for brands to connect with their most relevant prospects, via sophisticated ad technology and reviews, and directly via channels like Facebook Messenger. Of course, short links are vital to social, so be sure you have the most compelling domain names for all of your social strategies.

Brand ambassadors will be the real influencers.

As it becomes easier to

track influencer ROI

, many brands will form relationships with ambassadors that already have engaged audiences instead of partnering with celebrities. Speaking of tracking, BL.INK short links make it super easy to track the ROI of all of your digital marketing outreach.

AI will play an even bigger role.

AI technology will play a role in more agile, personalized marketing, with sophisticated algorithms that include voice recognition and image recognition. The more you can personalize short links with real words, the more personalized (and easily remembered) your messages become.
VR/AR will start to become the new reality.

They'll continue to offer users a more immersive, entertaining experience. Although it hasn't been widely adopted yet in marketing, the technology continues to advance and the stage is set. Branded short links are a natural in this new reality.

Direct mail will become more personal.

Companies like

Pebble Post

apply online user data to physical direct mail for a highly targeted and personalized approach. Having BL.INK's dynamic link routing feature means that you can print short links into your direct mailings without fearing future (or unexpected) changes to your campaigns.
Growing importance of data security.

As data breaches become commonplace, companies and consumers realize they must keep their data more secure, and are demanding greater transparency from their vendors. The same goes for short links, which is why BL.INK keeps your data private (unlike some of the other legacy link shorteners).
Social activism will become non-optional.

Consumers expect brands to take a stand and make a difference, whether it's the environment, community issues, or inclusive practices. In 2019, purpose-driven brands will be even more vocal and

invite consumers to join their cause

—not just buy their products. Is your brand on board?
We'll (literally) hear more from brands.

As voice technology from Google and Amazon takes up residence in our homes, the way people search and purchase will change. Streaming radio, podcasts, and audio features in blogs and other content are giving people increasingly flexible ways to interact with brands. It's a good reminder to

make sure your links are easy to say

.
DIY becomes DIA ("do it yourself" becomes "do it all").

Internal marketing teams will become even more lean, acting as "internal agencies" to handle strategy, marketing operations, and content creation. These teams will rely even more heavily on seamless integration among a set of robust tools to run marketing operations, wrangle analytics, and make quick, data-driven business decisions. BL.INK's

Zapier integrations

make this a snap (or Zap!).
Everything's a billboard.

Billboards have been around for decades, but now we're also seeing campaigns

span online and offline platforms

, from websites and social media to benches, buildings, public transportation, and other public places.
One thing is true among all of these predictions: Links aren't going away. In fact, they're becoming increasingly important to the success of your marketing. We're here to help you get the best ROI and stand out online and offline.