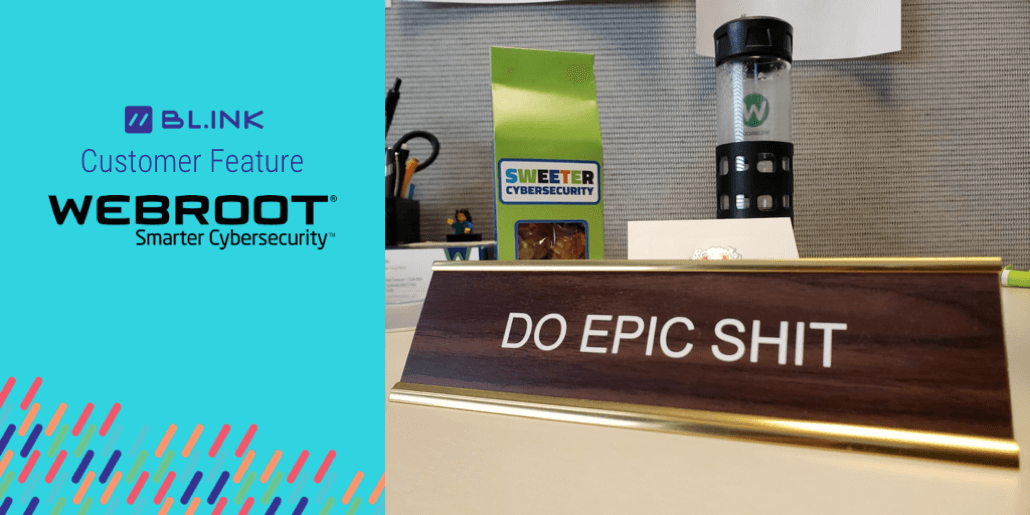 BL.INK Customer Feature: LeVar Battle Work Doing "Epic $#!T"
Meet LeVar Battle, a BL.INK customer doing epic $#!t with his team at Webroot.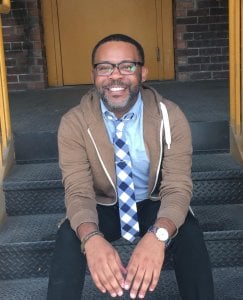 LeVar Battle
Senior Manager, Social Media
Webroot
LeVar Battle and his social media team at Webroot are dedicated to engaging businesses and individuals seeking to prevent cybersecurity threats. They rely on strong internal and external communication—and diligently track the results. In a recent interview, LeVar shared his thoughts on what it takes to succeed, and how BL.INK helps the Webroot brand with community engagement.
What is your current job and for whom do you work?
I'm the Senior Social Media Manager, which is a global position. Our team consists of 2.5 people and a few interns. We work across global regions (US, Europe, Australia, and Japan), and serve four B2B and B2C audiences across 15 products.
Webroot is a security firm. Our focus is on small- and medium-sized businesses and their managed services and IT departments. We help them prevent security threats such as hackers, phishing, and zero-day attacks.
A big part of my job is content creation. We treat social media more as a communications vehicle than a marketing vehicle. Our primary goal is to get our story out there in front of as many people as possible and help Webroot become a household name. Another goal is to put our product in front of customers. We're a product-driven organization.
What do you love about your job?
I'm probably the most annoying morning person ever. I get up singing with the birds. When I arrive at the office, I'm ready to tackle problems.
Security isn't a sexy industry and we're always looking for ways to engage with our audience. We embrace our social tools and really dig into the analytics to understand what content they want, what they're engaging with, and what they're sharing.
For example, we're trying to get more involved with rapid response. When there's a security breach or another issue, we take quotes and stats from experts, create data visualizations, and push those out into social as soon as possible.
When did you first start doing digital marketing?
I transitioned out of screenwriting and advertising and into digital marketing when I got an opportunity with a Fortune 500 healthcare company; it was too good to pass up.
How do you think social media might change in the future, and how will you adapt to it?
Video and photography will still be on the rise, and Instagram will continue to grow. People will move away from Facebook and Twitter and move toward Instagram. Facebook and Twitter will become less and less relevant.
Related to your job, what keeps you up at night?
I have a small team, and a big responsibility to this organization—and we're growing fast. My team here in Denver doesn't have much international experience, so they need a lot of guidance on how to tailor our core brand strategies across different geographical regions. Similar to McDonald's, we have the same brand around the world but need to make small adjustments to our message while striking a balance based on the region. Sometimes we'll send a team member to create content "on the ground" in a region, and when they get back, they need less guidance from me.
What is the most important trait you believe makes you successful in your role?
Tenacity. I like problem-solving—and social media is a long game. When I see room for continuous improvement, I'll keep attacking a problem from multiple angles. I love to find that sweet spot.
What are your biggest challenges at work, and how do you adapt and achieve success?
First and foremost, I'm a dreamer and a creator. I love playing with visuals and playing with video. My biggest challenge is balancing creativity with strategy.
To counteract that, I leave the creativity to the team. That forces me to focus on the strategy, make sure the team is aligned with that strategy, and make sure they deliver what needs to be delivered.
My questions to the team are always, "What are we doing now, and why are we doing it? What are the business objectives and is this tactically going to tie into those objectives in one way or another?"
What's the biggest challenge that BL.INK has helped you solve?
When I started at Webroot, we were using bit.ly. Ironically, we were constantly telling people, "Don't click on unknown links. Don't click anything that could be suspicious." And yet we were pushing out all our content with insecure bit.ly links.
People were starting to call us out for that hypocrisy. "You're telling us not to click on links we're unsure of, and yet you're promoting all these links and we can't tell what they're about." It was a huge realization that we had to 'walk the talk.'
Another challenge BL.INK helped us solve is internal tracking. We don't have an internal communications system—we use tools such as Outlook and SharePoint. Before BL.INK, I couldn't track things internally. Now we're using BL.INK across the entire comms department: AR, PR, social, and the community team. BL.INK analytics help me understand what our employees are engaging with internally.
For example, we have an employee spotlight in our internal newsletter and people really love it. We know that because we can see that people are clicking it, and clicking through into our website.
Externally, we use BL.INK in our community of 50,000 members. We know we get a lot of reach and brand impressions through the community, and social engagement gets better year over year.
What's the most valuable feature of BL.INK?
The API integration is incredibly valuable. If I wasn't able to integrate BL.INK into our other tools, it would slow us down because it would require us to constantly create UTM codes, put them into BL.INK, get them out of BL.INK, and input them somewhere else.
For example, we have our UTM set up in Spredfast, and BL.INK is integrated into the back end. I just set up a rule in Spredfast saying "If it's one of Webroot's own links, then add a UTM and turn it into a BL.INK link." That saves us oodles of time.
If you could change or improve one thing about BL.INK, what would that be?
If we could turn on Promo Badge in a moment, that would create a big opportunity and be useful across our organization in so many ways.
For example, we had an earned media hit in USA Today. Our subject-matter expert won the jackpot with his quote, "Bluetooth for hackers is like Candyland." Being able to quickly turn on Promo Badge would have given us a big opportunity for conversions.
What would be a short link that describes you?
levarloves.life, of course!
What is your most treasured possession in your office?
It's a plaque that says, "Do epic shit." Because every day is a day to do epic shit.