BL.INK Customer Feature: Valerie Stroncone of Canon U.S.A.
Meet Valerie Stroncone, a go-getter and social media maven at Canon U.S.A. Valerie shares what she loves most about her career in this Q&A with BL.INK.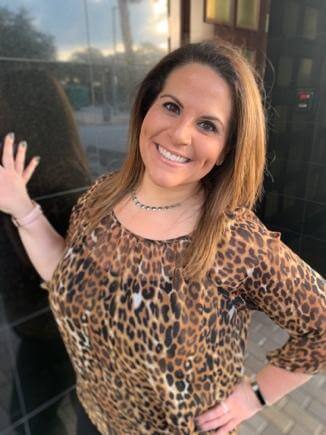 Valerie Jean Stroncone
Sr. Specialist, Social Media
Corporate Communications Division
Canon U.S.A., Inc.
What is your current job at Canon?
I'm a Senior Social Media Specialist for Canon U.S.A. in Melville, New York. I focus on social media operations, governance, media buying, and budgeting. I am transitioning from the B2C to B2B side of our business, working closely with key stakeholders.
What do you love about your job?
What don't I love? It's always changing – never a dull moment. The nature of social media keeps me on my toes at all times. It's an exciting time here at Canon where we're evolving to be a social brand and company.
Related to your job, what keeps you up at night?
Did I spell that word right on the last Facebook post? As others in social media understand there is so much going on at any given time, so attention to detail is critically important to ensure the highest quality content for our audiences.
What is the trait you believe makes you and others succeed in your role?
Dedication to your job and team. Hands down. Putting in 110% and making your own mark on the work. Of course, there are processes and procedures to follow, but putting your own spin on the work makes it fun and you'll produce a better product in the end.
When did you first start doing digital marketing?
I've been in the digital/social space since 2007 when I started in affiliate display advertising and eCommerce. I then transitioned to social media, which I've loved doing ever since.
What drew you to this kind of work?
The work actually came to me. I was given the opportunity to work on social media with my previous company. When lucky enough to explore new opportunities, I always jump in headfirst. And as it turned out, I was absolutely meant to be in this field ☺.
What's the biggest challenge that BL.INK has helped you solve?
Simply put, BL.INK makes our lives easier at Canon. We are shortening hundreds of short links with the click of a button every day and tracking our statistics on the BL.INK dashboard so we can also accomplish everything else we have on our plates.
What's the most valuable feature of BL.INK? / What BL.INK features do you use/rely on, the most?
The bookmarklet and browser extensions have been lifesavers! We append parameters to our long link, click the button for short links, and then we're good to go. I use that practically every day when creating short URLs and #itsdope! The dashboard is a close second – super user-friendly and I can always find what I need with ease. Oh, and I have to mention our customer success manager. She's the best and helps us out any time we need it (Thanks, Kelly!).
If you could change/improve one thing about BL.INK, what would that be?
Continue to foster more integrations and partnerships with other marketing technology tools. We use Spredfast and BL.INK together which is great. The more we can integrate BL.INK into our other tools, the better off our team will be.
What is your favorite guilty pleasure?
Haagen-Daz Mint Chocolate Chip ice cream.
Which buzzwords or phrases do you most overuse?
"That's dope!" I pretty much say that about everything (lol).
What is the most treasured possession in your office or on your desk?
My vanilla sugar hand sanitizer. I use it every day.
What is your motto?
Go big or go home. At work and in life.
Who are your favorite blog writers or podcasters?
I'm all about 'life coach' podcasts, with my favorites being Lori Harder, Angie Lee, and Cara Alwill Leyba. They're dope! These podcasts get me excited to start each day and make me grateful for my job and my situation. I'm more positive and productive in general, at the office, and I like to share positivity with my colleagues and managers.
Share with us the short link that best describes you?
www.ambitioustravelista.life