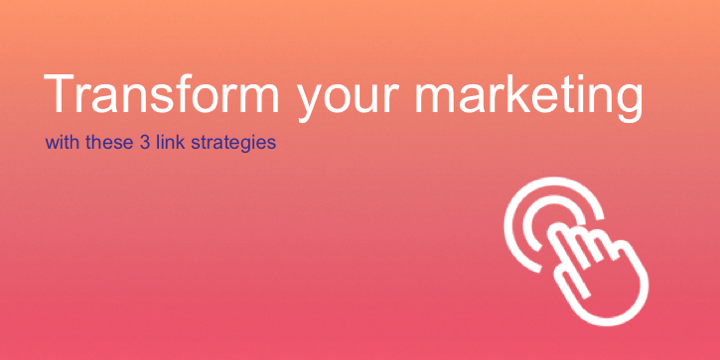 Three Link Strategies to Transform Your Marketing
In 2018, the average company will allocate 41% of its marketing budget to digital methods. While traditional marketing channels such as television, direct mail, and billboards are still effective for many companies, digital marketing has become the go-to channel for almost every industry and product category.
As companies continue to increase their digital marketing investments, they'll want to maximize those dollars with tangible outcomes. Sharing content online via links is a huge part of the digital marketing ecosystem. Often overlooked, link strategies can impact your digital marketing efforts in a big way. At BL.INK, we focus on helping digital marketers get the most value from the links they share. In this post, we'll share with you three simple link strategies that can transform your marketing.
Research Shows That The Type of Link Matters
We quickly learned that there was very little data about how end-users think about links, so we set out to better understand what matters to users when it comes to links, and why. We commissioned a study conducted by the market research firm, Sapio Research, to understand how real-world users react to different types of links.
With this research, we set out to:
Uncover information about users' link preferences

Better understand what motivates a user to click (or not click) on a link

Share our findings with the digital marketing community
Sapio surveyed over 1,000 users in the study, revealing statistically significant data about user behaviors and preferences for links.
We asked users to specify preference for links (as illustrated below) across seven different scenarios:
Traditional long link: www.brand.com/topic/tracking-data#1%%=1102

Legacy short link: Bit.ly/12pCq

Word-based or Branded short link: brand/topic/CTA
The Survey Results: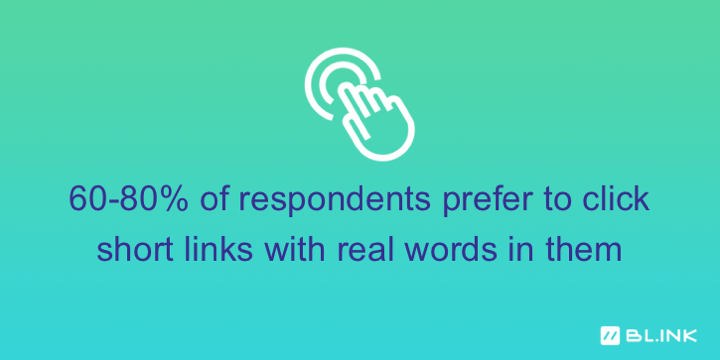 The data overwhelmingly demonstrated that users indeed have a preference for the type of link they click. Across scenarios, respondents selected short links containing real words twice as frequently as either long links or legacy short links. This held constant across users' ages, demographics, and regions. Why? Users cited that short links with real words are more informative, easier to remember, and more trustworthy as top reasons for their preferences.
Short links with real words can help you drive more clicks and make more meaningful connections with your target audience. Based on this knowledge, here are some strategies that leverage the link to transform your digital marketing.
Strategy #1: Make Your Links Meaningful and Memorable
Since short links using real words are far more likely to be clicked than other kinds of links, marketers should use that "last inch" of marketing real estate, to entice users to act.
BL.INK is a link shortener that allows users to create short links using real words. Users may add an existing domain to BL.INK or acquire a new domain for use with short links. BL.INK suggests a randomized string of characters by default, but the user may specify real-word keywords to further customize the link.
Using real words in your links helps an audience know what to expect to find at the link's destination, and marketers can focus on crafting a great CTA, rather than squandering space explaining what the link is.
For example, the link below tells a user where the link goes: shareholders.news/tesla173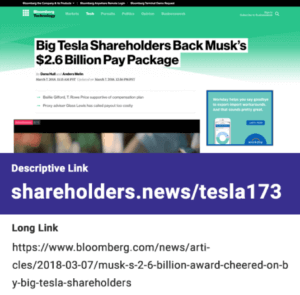 Strategy #2: Make Your Short Links Do "Double Duty" with Branded Links
Whether you're trying to grow an existing brand or going through the process of rebranding (as we just did,) building brand awareness is a top priority for marketers. Branding is effective when users experience your brand at every touchpoint, and that includes your links!
Branded links are a no-brainer opportunity. Why? Because they allow you to reinforce your brand and include meaningful messages and calls to action. The best branded links also include keywords in the link, which further describe the destination content, making the link more relevant, informative, and clickable. BL.INK customers such as Coca-Cola, Patagonia, and Airbnb use branded short links to create a consistent brand experience across various ecosystems where customers interact with links.
In the figure below, notice how Airbnb compresses its name slightly without losing meaning while conveying information about its events offering.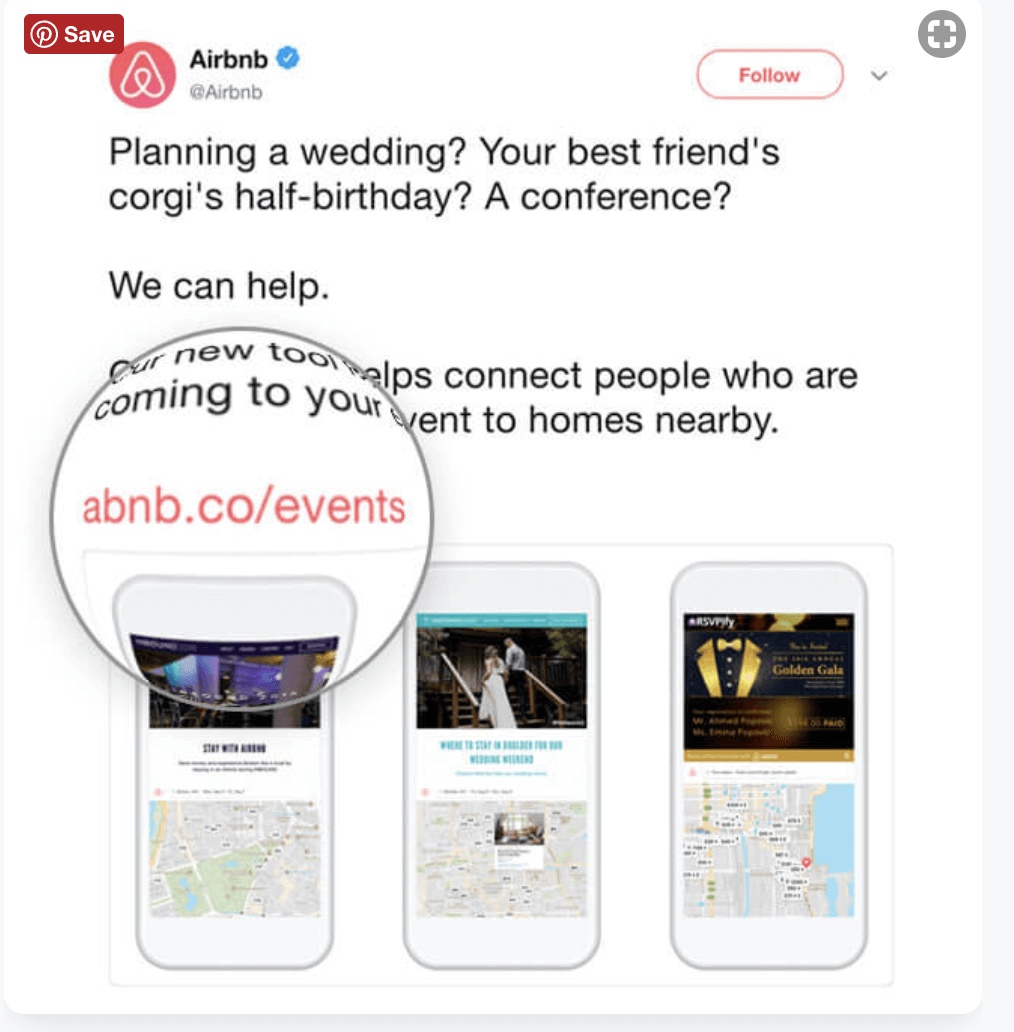 See how influencer Stephanie Carls manages to promote her Amazon merchandise using an enticing descriptive link.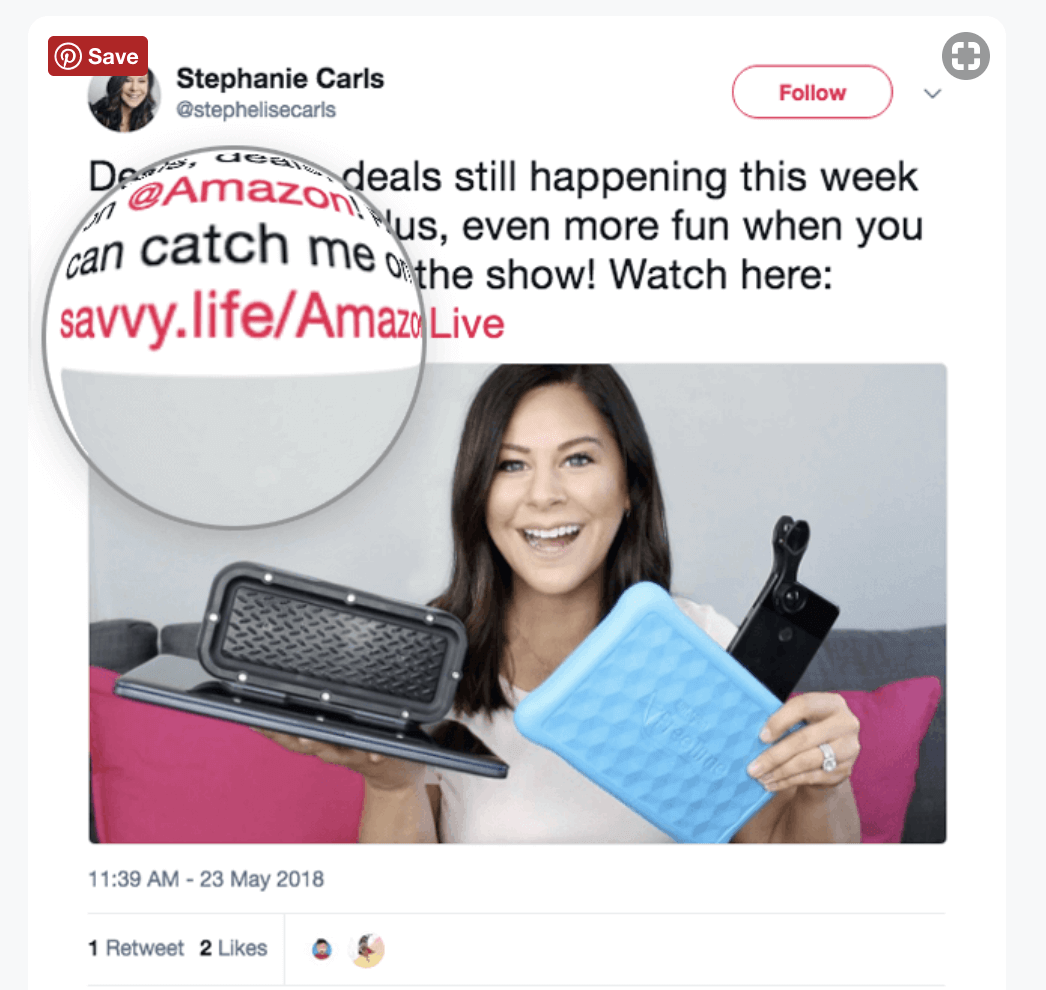 And check out how Gulfstream can tell a story in a few words with their link plus a pinch of context.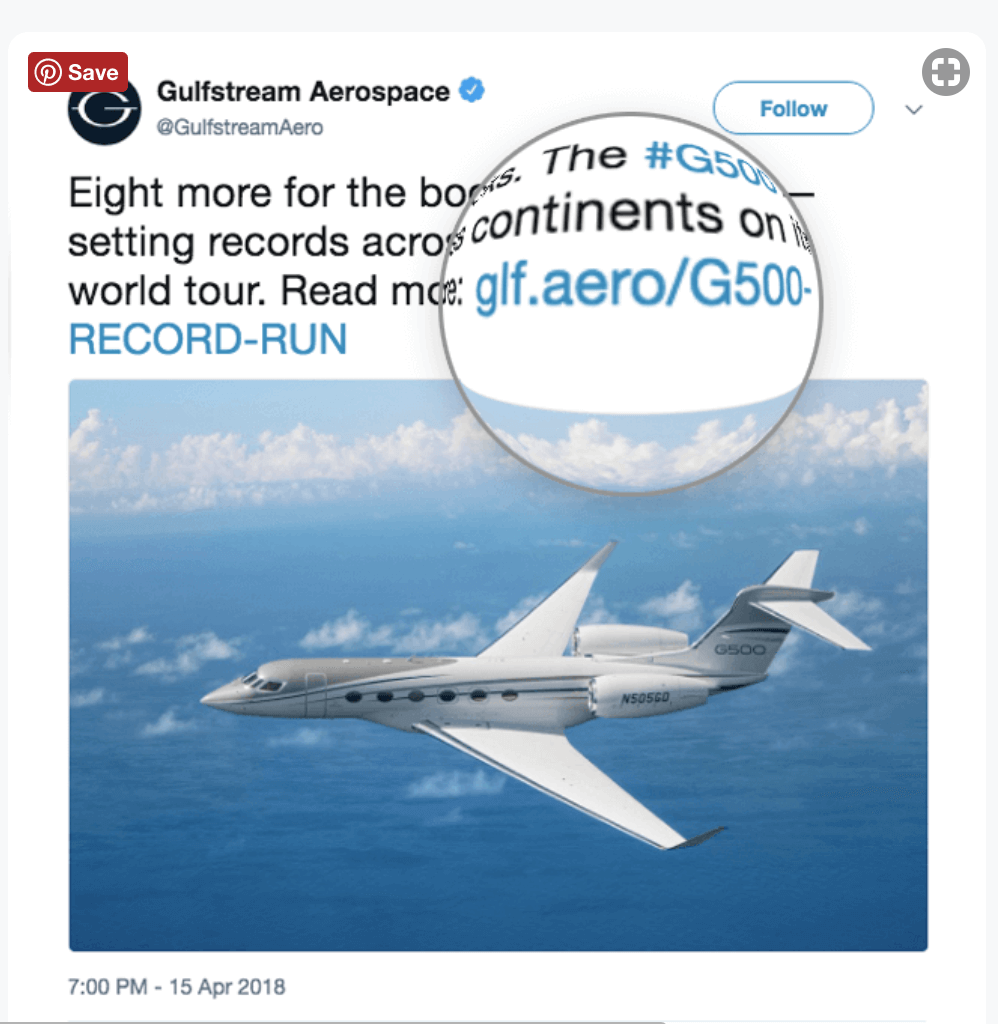 BL.INK makes it easy to create branded short links.
Strategy #3: Increase Productivity by Tracking Performance at the Link Level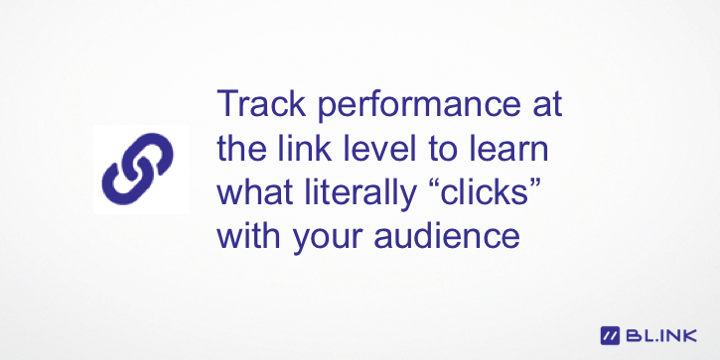 Marketers today have many strategies, tactics, and channels to consider, but not enough time to do it all. Automated emails, organic social media posts, banner ads, blogging, podcasts – the to-do list is endless. But with so many data sources to interpret, how do you know what's working? How can you quickly get feedback without spending hours gathering reports?
When you track content at the link level in BL.INK, you can quickly get performance feedback on the content you share. By quickly being able to see what is driving results, you can tweak your strategy on the fly, without having to do a marketing analytics deep-dive to uncover insights.
For example, we noticed that this blog post about BL.INK founder, Andy Meadows, had 3X more clicks compared to other blog posts. By checking our BL.INK dashboard, we saw that many of the clicks came from Facebook and originated in the Austin, TX area. We spent mere seconds uncovering this data in the BL.INK platform. With this information, an agile marketer might make actionable conclusions, like:
We could leverage our Facebook audience in this region through targeted ads

We should consider creating more content like this since it resonates with our audience

We should reach out to local publications in the Austin TX area that might be interested in our news
In less than a minute, we were able to gain actionable insights because ALL of our marketing activities are tracked at the link level. When you use short links for every link, you can quickly get information about the various platforms, channels, and campaign initiatives, and BL.INK puts that information at your fingertips.
Transform Your Marketing with BL.INK
BL.INK can help you start leveraging the power of more clickable links. Whether you use unbranded links or branded links, tracking your marketing impact at the link level will save time and unlock actionable insights.