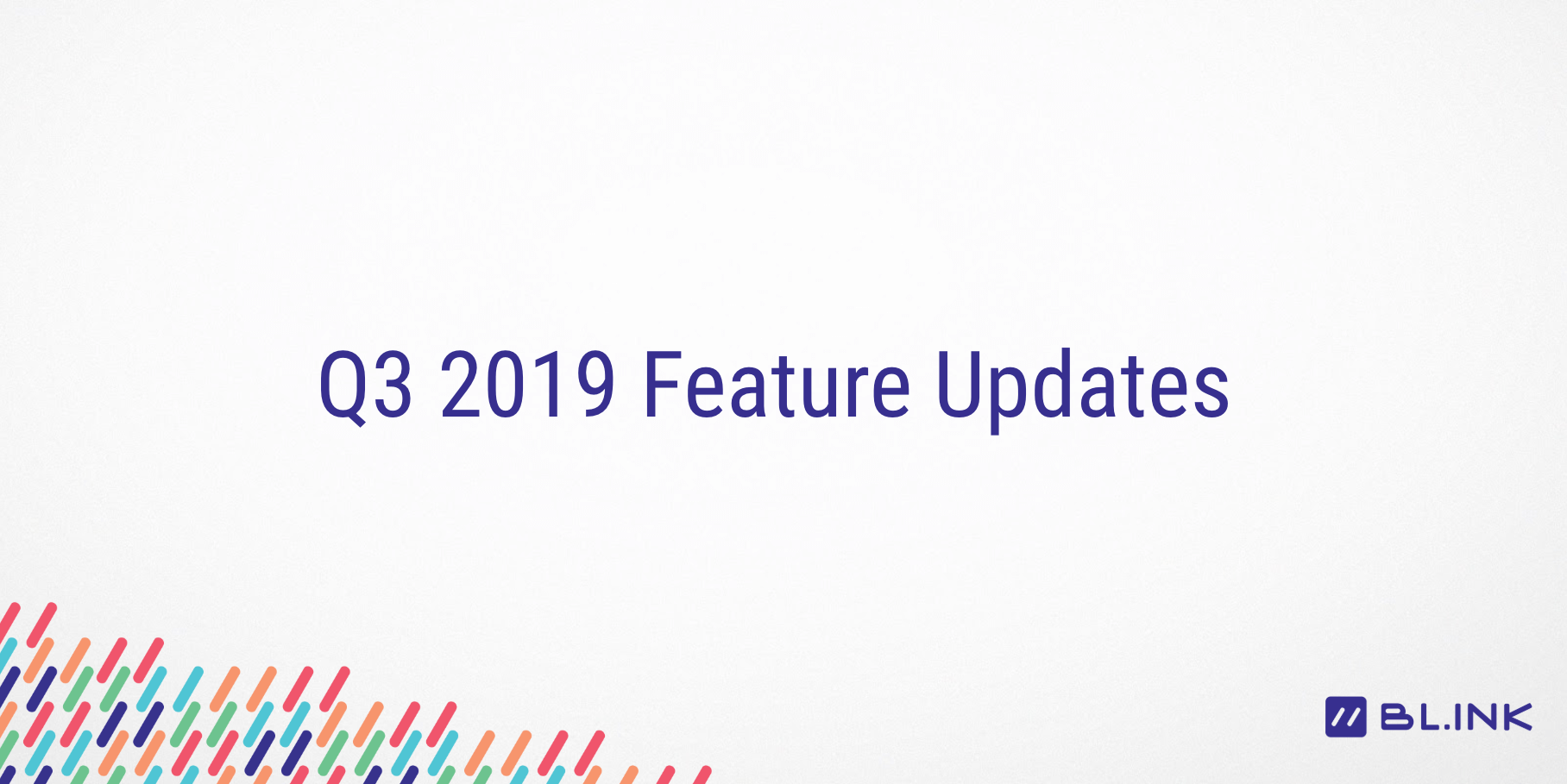 BL.INK Q3 2019 Feature Updates
We've been working hard throughout 2019 to add new and update existing BL.INK features. Our aim is to build the most flexible and robust URL shortener and link management platform available for businesses of all sizes.
Here are just some of the updates we made in Q3.
Increased the number of domains shown on My Domains to 100
In Q3, we increased the number of domains shown from 50 to 100, which means users can now see more of their domains at a glance — helping enterprise users better manage large volumes of custom domains.
BL.INK is dedicated to supporting its enterprise clients and understands the volume and pace of work that comes with being a global brand.
URL Builder has been broken out of the modal
BL.INK has broken the URL builder out of the modal so links can be created directly on the page. This product update has increased the ease of use for enterprise customers, enabling them to create faster, smarter links.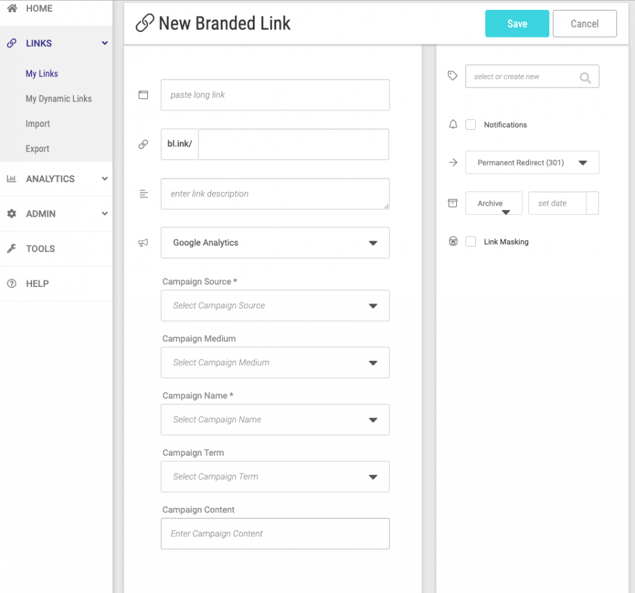 Bug fixes
Stamping out bugs goes hand in hand with product growth and improvement. Here are the main bug fixes we've made in Q3:
Users can now sign on with Google with no kinks on the road.

Zapier API retrieval enhancements for a better experience.

Improvements in adding tags to links — users can now add full tags, not just a few letters.

Improved experience when managing users and roles, and adding/editing new users.

Password reset bug squashed!


Add "archive" as a field option to import file
We've added a new option to the import file process! Previously, users would manually delete previously imported files. Our new "archive" field option during the upload process allows users to mark links with an archive date.
In link settings, you can set the type of redirect and other parameters — one of these is archiving. Adding this further automation has taken out that extra step for people who have been manually deleting files.
Security audit
A lesser-known but crucial project we worked on in Q3.
Did you know that BL.INK works with some of the most security-conscious companies in the world, in the most heavily regulated industries? These partnerships mean that BL.INK regularly undertakes stringent security audits.
The measures are taken by our team to delight and build trust with our customers, and ensuring world-class security is one of many reasons new enterprise users can be sure that BL.INK is the right solution for their needs.
Follow us on Twitter for the latest news and product updates.
https://t.co/SXScBPqkgh's link management platform is trusted by world-class brands like Coca Cola, United Healthcare, and Patagonia. Schedule a demo today and see if https://t.co/SXScBPqkgh is right for your business: https://t.co/iEluduvSLy pic.twitter.com/wJe530ERGV

— BL.INK (@blinksmartlinks) August 9, 2019