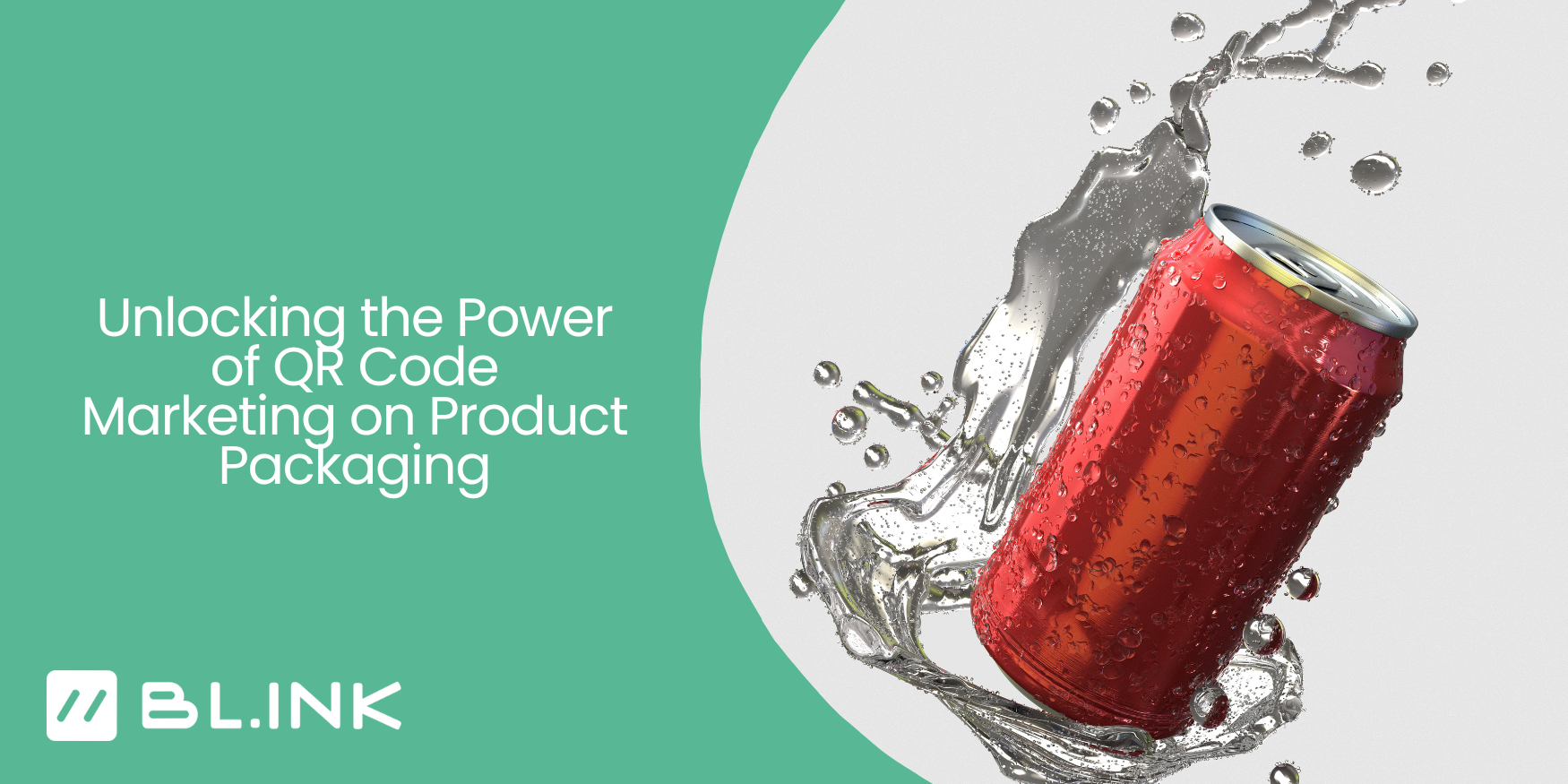 Unlocking the Power of QR Code Marketing on Product Packaging
Looking to get started with QR codes on your product packaging, but have no idea where to start? Look no further. QR codes are becoming an increasingly popular tool for product packaging, allowing companies to engage with customers in new and innovative ways. By printing QR codes on product packaging, companies can easily provide customers with additional information such as product ingredients, nutritional facts, assembly instructions, or even discounts and promotions.
By incorporating QR codes on product packaging, businesses have the potential to unlock powerful insights—such as customer behavior data—that drive innovation and marketing initiatives. From nurturing customer relationships to driving traffic and sales conversions, this blog post will provide marketing teams with all the information needed to get started using QR codes on packaging. Ready? Let's get started!
What are QR Codes and How Can They Benefit Your Business?
QR Codes are unique barcodes that can be scanned with the camera on your phone, enabling access to information and services quickly and easily.
For businesses, this revolutionary technology brings many tangible benefits. It can be used to boost customer engagement by allowing them to quickly link to product-specific pages with details and discounts, while at the same time giving companies analytical data from online tracking which allows them to better tailor their marketing needs. QR Codes offer an easy way for customers to interact with a brand or company as soon as they pick up a product. This enables businesses to improve sales conversions in-store and online, elevate customer loyalty, and collect further analytics data.
Using QR Codes on Product Packaging
Today, customers are technologically savvy and are always on the lookout for new ways of making their lives more efficient. Utilizing QR codes on product packaging can be a great way to provide valuable information while adding an extra layer of convenience. Additionally, QR codes help to bridge the gap between your physical customer with your digital content.
With just a simple scan with a smartphone, customers will be able to gain quick access to detailed product information that was much harder to obtain in the past. Whether it's additional nutrition details or promotional offers, QR codes are the perfect way to give customers all the information they need right at their fingertips.
When creating a strategy for using QR codes on product packaging, it's important to understand the needs of your target audience. Ask yourself: What type of information would be most helpful to my customers? That could be instructions on how to assemble a product, nutritional facts and ingredients, or additional details about a product's features.
Once you've identified the type of information you'd like to provide, it's time to identify the right QR code provider. Here are some things to keep in mind when evaluating a QR code service:
Security - Keeping your links and QR codes secure should be top of mind to protect your brand and your customers.
QR code customization - BLINK recommends that you create branded QR codes that use branded short links so that you're creating a consistent experience for your customers. This will also help to stand out from the competition.
Trust - Building trust with your audience is key. Your customers need to trust that your QR code is YOURS and that it's taking them to a safe destination. Otherwise, they won't scan it.
Ability to edit - Some QR code generators do not allow for a QR code destination to change without breaking the QR code. With BLINK, the destination is always editable.
Reaching New Audiences with QR Code Marketing
QR Codes on product packaging can be a great way to introduce potential customers to the brand and engage with existing customers. It's an innovative way for companies to reach new audiences and increase customer acquisition. With QR Codes printed on product packaging, marketers can tap into customer engagement by providing exciting opportunities for customers to interact with the product in a connected experience across multiple channels - from physical products to digital offers.
QR Codes can be used to drive users to a specific landing page that offers unique discounts, providing customers with an incentive to visit the website and learn more about the product. This helps to increase customer loyalty and brand recognition as customers are driven back to the company's online offerings.
QR codes also provide data analytics on customer engagement which can be used to track customer preferences, allowing companies to better understand their audience and tailor their marketing strategy accordingly. BLINK provides in-depth analytics to help you monitor your campaigns and make adjustments where needed. Additionally, you can connect your QR code links to your existing analytics platforms to dive deeper into customer behavior and better understand what happens after the initial scan.
Tips and Tricks for Optimizing Your QR Code Usage
If you're looking to make the most of your QR codes on product packaging, there are a few things to keep in mind. Make sure your code is easy to find – it's a good idea to place it somewhere on the package that customers are likely to interact with.
Try adding graphical elements, such as arrows or boxes, around your QR code to draw attention and help people establish what they're supposed to do.
Make sure there is enough contrast between the background color and the QR code itself so that it can easily be scanned by a consumer's device.
Have a system in place. Consider which members of your team may need to access the QR code to update the destination or view the analytics. BLINK allows you to create Groups where you can share links and QR codes across departments with other BLINK users, providing a more collaborative and efficient experience for brands.
Finally, decide on the type of content you will put behind the code – surveys, videos, product information, etc., then create engaging content for them. With these tips in mind, you'll be well on your way to optimizing the performance of your QR codes!
Creative Ways to Utilize QR Codes on Your Packaging
There are so many creative ways to utilize QR codes on your product packaging! QR codes are a great way to engage customers and have them interact with your product in a new way.
Utilize the technology by creating interesting content when a customer scans the code, like exclusive materials such as engaging videos, quizzes, surveys, or contests. You can also use them as a direct link to your website for extra product information, or perhaps to review stores or a forum for people who have already bought and used your product. With QR codes, you can easily add a personal touch to every purchase.
Coca-Cola: Clever packaging solutions that provide the best customer experience
Coca-Cola came to BLINK with a challenge: New Canadian laws required consumer product information to be accessible in both English and French, creating a dilemma for an already small and crowded label on their products, where prominent brand identification is paramount.
BL.INK proposed a customized SmartLabel solution that communicates with Coca-Cola's packaging software and generates an intelligent link to embed in a QR code on product packaging.
This QR code contains a branded short link that redirects the user to a third-party landing page that carries additional information about the product: ingredients, allergens, nutritional information, etc. Additionally, the QR code routes the user to the correct destination based on their language.
Read more about Coca-Cola's use case here.
QR Codes: Engaging with your customers through product packaging
In conclusion, QR codes on product packaging can be a powerful tool to reach new and existing audiences and boost conversions. BLINK has empowered many companies in getting started with QR code marketing strategies. To optimize your QR code usage, consider using the tips from this article: brand your QR code designs, offer discounts and promotions that draw interest, and make sure you provide a seamless mobile experience for users who choose to follow the link.
With the right content, you can create an engaging customer experience and boost conversions. By leveraging modern technology to your advantage, you'll be able to seize the opportunity to engage with customers globally. Embrace what QR code marketing has to offer and make the most out of your product packaging!
Want to learn more? Let's link up.