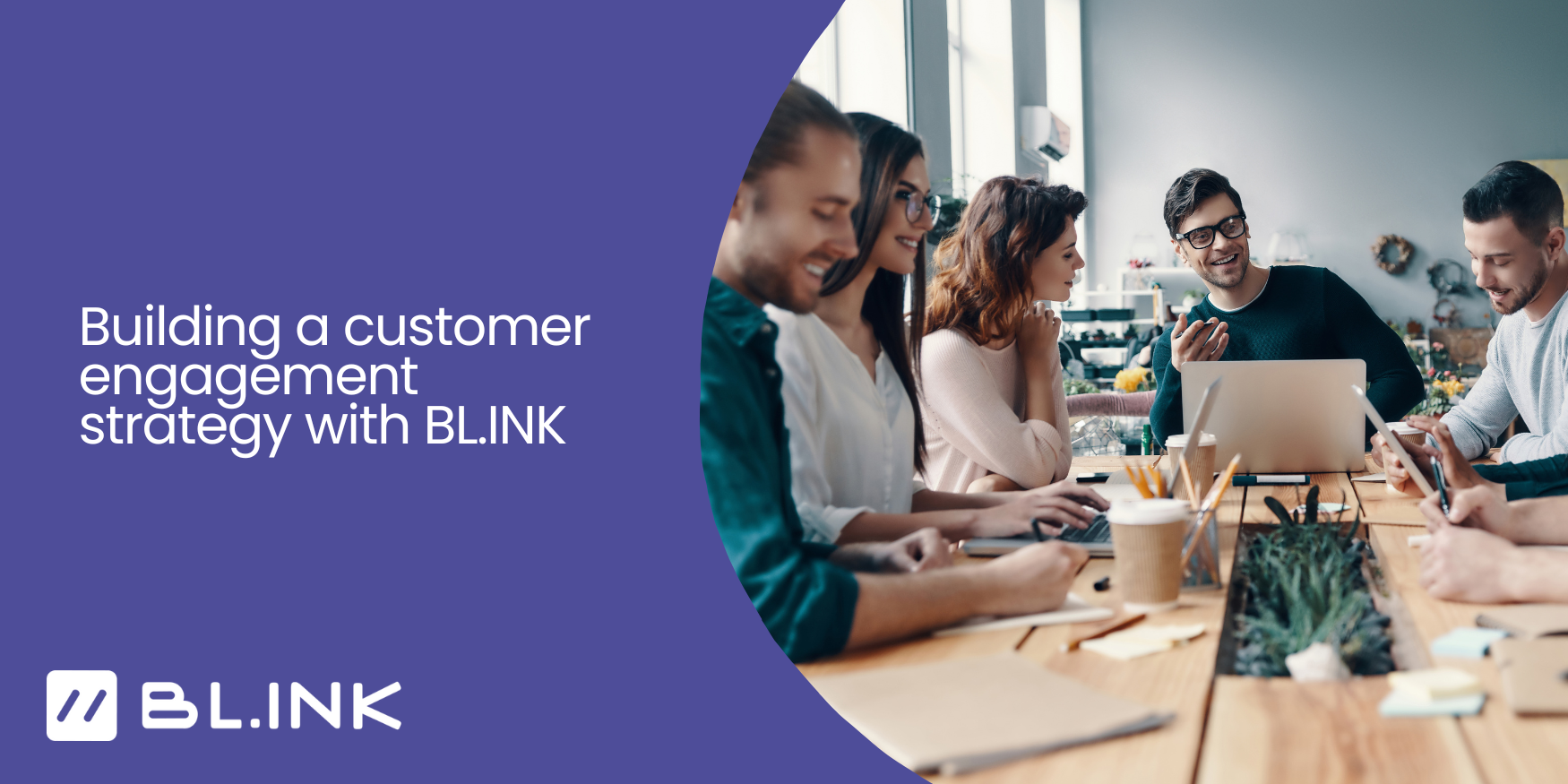 Building and managing a customer engagement strategy with BL.INK
Are you looking for ways to engage your customers, build loyalty, and increase sales? If so, then a customer engagement strategy using short links and QR codes might be just what you need! With BL.INK, you can quickly create short links and QR codes that can be shared across digital channels to drive conversations and strengthen relationships with your customer base. Here we'll discuss why a customer engagement strategy is important and how BL.INK helps to manage it, tips for getting the most out of your campaign using these tools – all in easy-to-follow steps – so that marketers like yourself can maximize their impact when communicating with their customers. Come along as we explore how to get started building an efficient and effective customer engagement strategy today!
Benefits of using BL.INK's Short Links and QR Codes
BL.INK makes it easy to implement your customer engagement strategy. Our short links and QR codes ensure that customers have seamless, secure digital experiences – all while helping you track performance data in real-time. Shortening the full link to a more appropriate length makes it easier to recall and share while making sure it complies with brand standards.
Additionally, our unique QR codes make it simple for customers to access your content quickly with just a scan. QR codes can be a great way to connect with your customers while they're in-store or using your product at home. Include QR codes on your product packaging, in-store displays, banners, billboards, television ads, and more.
With BL.INK's solutions, you can increase ROI while saving time, meaning both you and your customers will reap the rewards.
How to Create Engaging, Trackable Short Links
Creating engaging links that are trackable is an important part of any customer engagement strategy. BLINK makes this task fast and efficient, so you can quickly generate the trackable links that you need.
BLINK offers the ability to create a single short link on the fly, or create short links in bulk using our import process or API. You can easily generate hundreds or thousands of short links in just a few minutes with BLINK.
BLINK offers real-time click analytics so you can see how your campaigns are performing. Additionally, BLINK's URLBuilder helps to maintain consistent tracking codes, allowing your team to dive deeper into customer insights in your chosen analytics platform without having to remember all of the UTM parameters. Collaborate across teams, brands, and departments to create consistent, trackable links with just a few clicks.
Short URLs come with a variety of benefits; they help shorten long web addresses, simplify sharing of content over social media, boost click-through rates, and better engage customers as they navigate to various platforms across the web. With BLINK, it's easier than ever to create powerful, impactful customer engagement strategies tailored to your specific needs.
Tips for Optimizing Your QR Codes for Maximum Engagement
Utilizing QR codes as part of your customer engagement strategy is a great way to engage with customers and keep them up to date with the latest products and services. To get the most out of your QR codes, include targeted content that your customers will find useful, such as discounts or exclusive offers, nutrition information, menus, games, or contests.
With BLINK, each QR code utilizes a short link, which optimizes your QR codes so that they open quickly, by reducing the length and complexity of the code. Additionally, because the QR codes are connected to a short link, your destination can change without breaking the QR code.
Make sure your QR code logo stands out from the background and that it saves users time by taking them directly to where they need to go on your page or website. With these tips in mind, you can ensure your business is leveraging QR codes effectively to get maximum engagement from customers.
Best Practices for Building Your Customer Engagement Strategy with BL.INK
Building a successful customer engagement strategy can be a challenge, but with BL.INK it doesn't have to be. BL.INK provides you with an effective way to create and manage your short links and QR codes all under one central tool.
Use short links and QR codes to make it easier for your customers to connect with you, whether they're accessing your website on their computer or smartphone. Plus, you'll benefit from increased click-through rates and improved brand consistency that come along with taking the BL.INK approach to customer engagement.
With its user-friendly features and functionalities, BL.INK is the perfect tool for creating branded short links and custom QR codes. And we're here to support you in optimizing your customer engagement strategy for better results!
Analyzing and Improving Your Results with Actionable Insights from Reports
B2C marketing can be significantly improved with strategic customer engagement, coupled with real-time analytics from reports. By leveraging the power of short links and QR codes, you will give your customers convenient access to your content, while simultaneously gaining valuable insights that are necessary for improving performance and ROI. With actionable insights right at your fingertips, you'll be able to identify issues quickly and course-correct in no time!
BLINK analytics provides real-time click tracking and insights, allowing businesses to gain more insight into their campaigns and customer behavior. Additionally, BLINK's URLBuilder helps create trackable links quickly and easily so that businesses can get the most out of their marketing efforts.
Strategies for Getting the Most out of Your Short Links and QR Codes
Leveraging branded short links and QR codes is a great way to increase customer engagement and drive more traffic to your website or social media platforms.
SMS campaigns allow you to spread the word about your business through SMS text messaging and get people quickly engaged with your brand. If you're building out SMS campaigns, we recommend taking a one-to-one marketing approach. Create a short link for each contact, giving you individualized analytics for each touchpoint and allowing you to plan your next engagement around action or inaction. Additionally, one-to-one marketing allows you to make deeper connections with your customers by sending them personalized messages.
Bulk link generation with BLINK allows you to generate multiple link variations that can target different audiences and track analytics reports to optimize conversion rates.
By utilizing these strategies, you'll be able to unlock the potential of short links and QR codes for driving customer engagement.
In summary, by using BL.INK's short links and QR codes, your customer engagement strategy can be more effective and efficient for reaching the exact audience you want to target. Short links help you brand your content and measure its performance, while QR codes make it easy to connect with customers in an offline environment. Through optimizing your QR codes and building a solid customer engagement strategy using these best practices, you'll have actionable insights to continually analyze and improve your results. By following the tips outlined here, you can fully maximize the potential of what your company has to offer through branded short links and QR codes.
Want to learn more? Let's connect!