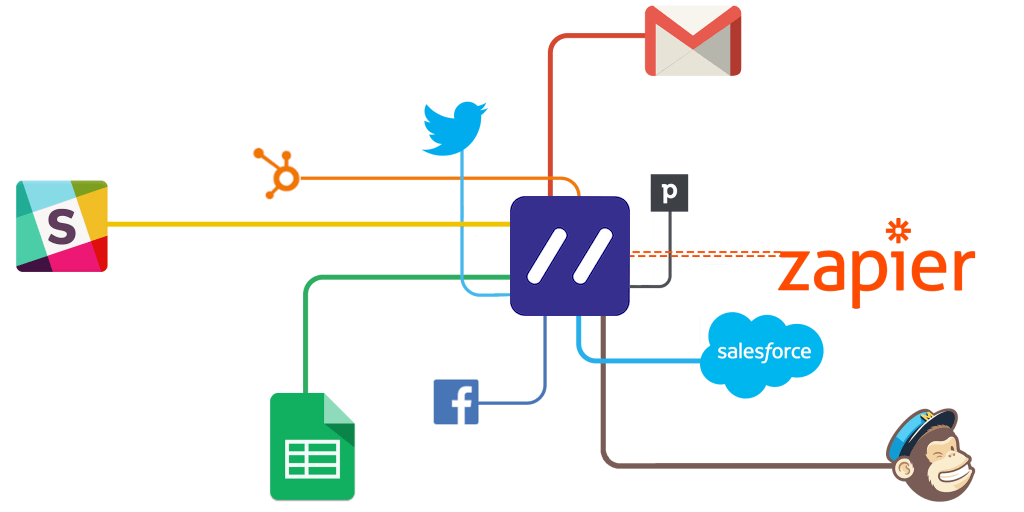 Connect BL.INK to Over 1,000 Apps with Zapier
These days, life is too complicated, especially if you're a marketer and must justify every campaign, every program, and every technology purchase with metrics that demonstrate ROI. That means you likely have dozens of apps that you use – day in and out – to make your marketing magic happen.
How many times each day you copy/paste content from one tool to another? What about your daily workflows and processes? How many activities have tasks that flow from one app to another? Thankfully, in addition to using BL.INK for your short links, Zapier can help you connect BL.INK to your other tools to make your marketing even more "automagical."
Zapier is the middleware that lets one app talk to another. Zapier connects over one thousand apps together through its APIs (Application Programming Interfaces). What's even better: the Zapier interface is just a browser. No code. No programming. Simply click, drag, drop, save.
Want to integrate BL.INK with Slack? How about connecting BL.INK to Hubspot / Marketo / Salesforce / Buffer / Slack / etc? A few clicks and you're in business.
Want to auto-tweet your latest blog post on WordPress with a BL.INK branded short link? Piece of cake.
To help you get started, we've set up a few zaps (pre-configured templates), but with Zapier, you can let your imagination run wild. BL.INK + Zapier unlocks an endless array of creative, useful automations that will put metrics on your marketing map, time back into your day, and a smile on your face.
Whatever your needs, BL.INK has you covered with flexible options and generous customer service, and we're happy to help you upgrade when you're ready.
Contact us to request a quote, or manage your plan within your existing BL.INK account.