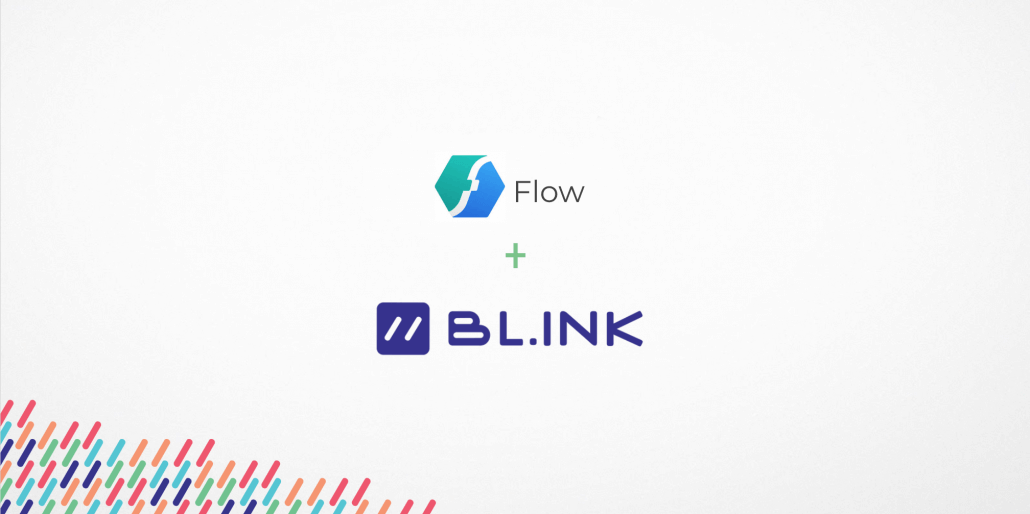 New: BL.INK Integration with Zoho Flow
We're pleased to announce a new integration with Zoho Flow! This integration connects BL.INK to hundreds of other apps you already use, including Asana, WordPress, Slack, Twitter, Basecamp, and Dropbox.
Set up workflow automations based on the triggers you specify, such as when a new domain is created in BL.INK or when a new link is added using a particular domain. Create decision branches to choose which actions to trigger, set waiting times between actions, and more.
BL.INK triggers and actions in Zoho Flow
There are two BL.INK triggers you can set in a workflow across apps, plus the action you can specify BL.INK to take in response to a trigger.
Triggers
New domain

: Triggers when a new domain is added

New link

: Triggers when a new link is added in the selected domain
Actions
Shorten link

: Creates a new short link in the selected domain
When you combine any of these with actions and triggers from other apps, you can create countless helpful automated workflows.
Creating workflows with BL.INK
Here's a simple example of BL.INK workflow:
You publish a new blog post on your website using WordPress.

Zoho Flow triggers BL.INK to create a branded short link for the new post.

A tweet is automatically generated on Twitter with the new short link and the headline of your blog post.

The short link is added to a Google Sheet for documentation.
Let's break that down into segments.
BL.INK + WordPress
Zoho Flow automatically triggers BL.INK to generate a new short link when you publish a new page or blog post on your website. This allows you to share on social without having to manually create your short URL.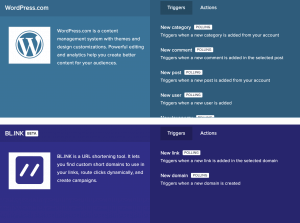 BL.INK + Slack
Automatically notify a Slack channel when a new BL.INK short link is created. This allows designated team members to stay up to date on campaigns–a common flow for marketing teams. They'll know when URLs are ready to be shared without having to rely on colleagues or agency partners to communicate directly about each one.
Teams can set up a separate Slack channel for this flow including a pre-set list of users to be notified.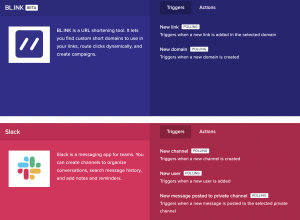 BL.INK + Twitter + Google Sheets
Skip the manual steps of sharing and documenting your BL.INK short links. This flow is triggered when you create a new BL.INK link, automatically drafting a tweet with your new branded short URL. This flow simultaneously adds that URL to a Google Sheet, one less step for a marketer who wants to keep track of their links in a sheet as well as their BL.INK dashboard.
Because it's a series of actions that automatically execute as a result of the trigger, there's no lag time between steps when your team members are busy, and tasks like documentation are done in real-time so they don't pile up or slip through the cracks.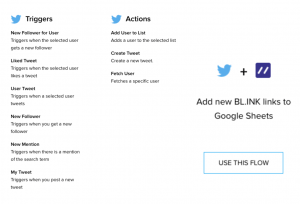 BL.INK is already easy to use. But with so many apps, triggers, and actions available, you can create workflows to automate both small and large tasks that span different apps, saving your team hours each week.
Explore the Zoho Flow gallery to see the integration possibilities.
Visit the BL.INK integration page on Zoho Flow to see BL.INK's preset flows.
Now that you've seen some of the most creative and valuable ways to use branded short links, it's easy to get started.