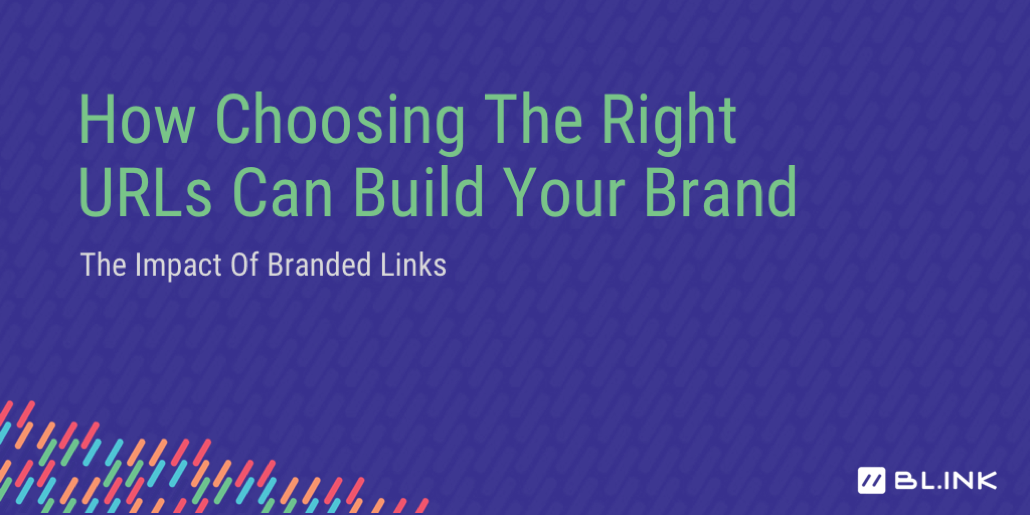 How Choosing the Right URLs Can Build Your Brand
When you wake up in the morning, what's your first engagement with a brand? Maybe it's the glimpse of the Apple logo on the back of your iPhone as you turn off your alarm, the Dove soap in your shower, or the roast description on your bag of Starbucks coffee beans.
The average person sees up to 5,000 brand messages per day, according to market research firm Yankelovich. As marketers, how can we create brand impressions that are meaningful enough to cut through the noise and spark engagement with our audience?
Fundamentally, every brand impression is an opportunity, whether it's taken or missed. One of the often overlooked brand opportunities lies in our short URLs.
If you're not using branded short URLs throughout your digital, print, and audio marketing, you're missing out on an opportunity to get more engagement and drive brand impressions—even when someone doesn't click the link or visit the web page.
Branded short URLs: your secret weapon
Beyond delivering brand impressions, branded URLs represent your brand and convey what your content is all about. Instead of using "yourbrand.com" as a short link, give even more context with a specific link like "yourbrand.social" or "yourbrand.news."
Some organizations set up branded short URLs for specific uses. For example you can create a memorable link to a charitable program, individual marketing campaign, and more. For example, State Farm uses www.statefarm.gives for their community involvement program. Whether or not you contribute or even click the link, you get a clear message that State Farm is investing in the greater good.
Branded short URLs are also ideal for audio and video marketing. Because they're easy to say and easy to remember, they reinforce your brand as they drive traffic from audio sources such as podcast or radio ads. If you were listening to a podcast on your way to work, which would you be more likely to remember?
"company dot com slash events slash spring dash showcase"
or
"company dot events slash showcase"
A few words or characters can make a difference in whether or not the listener ever makes it to your website!
Meaningful links, meaningful results
The more specific your short URLs are, the more meaningful they are. They use real words to convey a message, rather than a random string of characters.
That's why owning multiple domains can make a big difference. These domains could be departments, locations, promotions, or campaigns. For example, in 2017, Patagonia created pat.ag/fallsale and pat.ag/BlackFriday for different promotions. T-Mobile uses tmobile.careers to give job searchers a simple, direct way to find career openings without having to navigate their customer-focused primary website.
Meaningful links are proven to get better results, too. A recent study showed that users are twice as likely to click on URLs that use real words. Meaningful links build trust in your audience because it's clear what content is beyond the click. See all the stats in this infographic.
No matter where you use them, branded short URLs are an opportunity to give your links more meaning, increase audience trust, drive more clicks, and give your brand a little extra love.
Contact us to request a quote today.