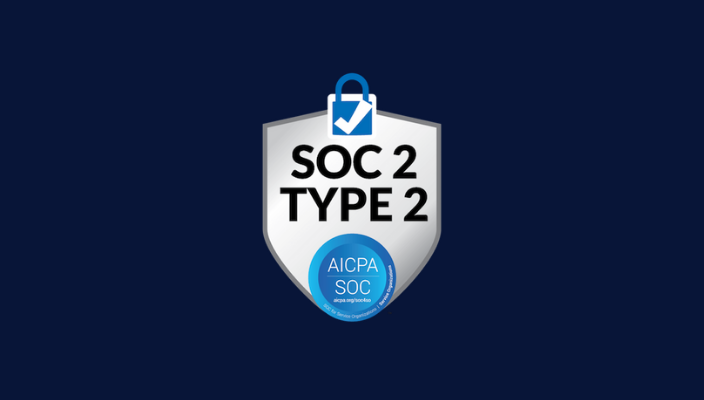 Ensuring our Commitment to Security with SOC 2 Type II Certification
As a provider of services that power customer experience, marketing, and other corporate communications for many of the world's largest brands, security and privacy are key pillars of operations at BL.INK. We proudly announce that we are SOC 2 Certified, underscoring our commitment to safeguarding the data, systems, and integrity of our customers while using BL.INK services, customers who include industry leaders such as Airbnb, Hilton Hotels, Target and more. SOC 2®, a rigorous auditing procedure developed by the American Institute of Certified Public Accountants (AICPA), serves as a robust framework to evaluate how organizations handle data, ensuring it remains safe and secure.


Investing in Standards
The significance of SOC 2 certification cannot be overstated. In today's digital ecosystem, data breaches and a variety of other privacy and security risks appear daily. We believe that having a comprehensive security framework is imperative for every aspect of our business and every function of our product. SOC 2 certification showcases our dedication to maintaining the highest standards of data protection, assuring our customers that their sensitive information is handled with the utmost care and diligence.

Beyond achieving SOC 2 certification, we have taken a proactive approach to enhance our engineering processes. We have reimagined how we deliver features, fixes, and innovations within the QR code and marketing metrics industry. This redesign not only bolsters the security of our offerings but also ensures a seamless experience for our customers, enabling them to harness the power of our tools with peace of mind.


Security, Link Shortening, and QR Codes: Why It Matters
First, there are few online link shortening and QR code generation services online that serve more financial customers than BL.INK. We constantly raise the bar and there are seven core principles that are most important for link shortening tools and QR code management systems:
Respecting Data Confidentiality
Link-shortening services handle a vast amount of data, including links to sensitive websites, documents, and resources. Ensuring the confidentiality of this data is crucial to prevent unauthorized access and potential exposure of sensitive information.


Preventing Malicious Activities
Cybercriminals often exploit link-shortening services to disguise malicious URLs. Without robust security measures, users may be directed to phishing websites, malware-infected pages, or other harmful content. Implementing strong security protocols helps in identifying and blocking these malicious links.


Maintaining User Trust
When users interact with shortened links and QR codes, they put their trust in the service to provide safe and reliable redirection. Breaches or vulnerabilities in the link-shortening service could erode this trust, leading to a negative impact on user experience and brand reputation.


Mitigating Data Breaches
A data breach in a link-shortening service or a QR code could expose sensitive user data, including IP addresses, browsing habits, and personal information. This breach not only violates user privacy but also opens doors for identity theft and other cybercrimes.


Adhering to Compliance Requirements
Depending on the country, jurisdiction and industry, link-shortening services might be subject to various data protection and privacy regulations. Adhering to these standards, such as CCPA, GDPR or HIPAA, is essential to avoid legal penalties and maintain ethical practices.


Protecting Corporate Reputation
Businesses that utilize link shortening or QR codes to share their content or promotions rely on these services to maintain their brand image. A compromised link shortening service could lead to sharing harmful links inadvertently, damaging the company's reputation and customer relationships.
Shortened links often point to valuable resources or content. If even one link or QR code is compromised, it could lead to unauthorized modifications of websites, content alteration, or redirecting users to inappropriate content, affecting the integrity of online resources.
Rethinking and Refining Our Definitions of Trust
To obtain SOC 2 Type 2 certification, BL.INK underwent a rigorous assessment that evaluated our security controls over an extended period. This certification requires an organization to demonstrate not only the design of robust security controls but also their effective implementation and maintenance over time. Our commitment to securing our operations led us to fulfill these stringent requirements, culminating in our SOC 2 Type 2 certification.

For our valued customers, SOC 2 certification translates into confidence and trust. It signifies that we adhere to industry best practices and that our security measures align with their high standards. As partners in their success, we ensure that their data remains confidential, unaltered, and accessible only to authorized individuals.

Our unwavering dedication to providing bank-level security for every product and API we deliver underscores our commitment to our customers. We are honored by the trust they place in us, and we invite them to learn more about our security practices by visiting https://bl.ink/trust.

In conclusion, at BL.INK, SOC 2 certification is not just a milestone; it is a commitment to our continuous pursuit of excellence in security and privacy and aligns with our mission to be the most trusted Enterprise Link Management service on the planet.