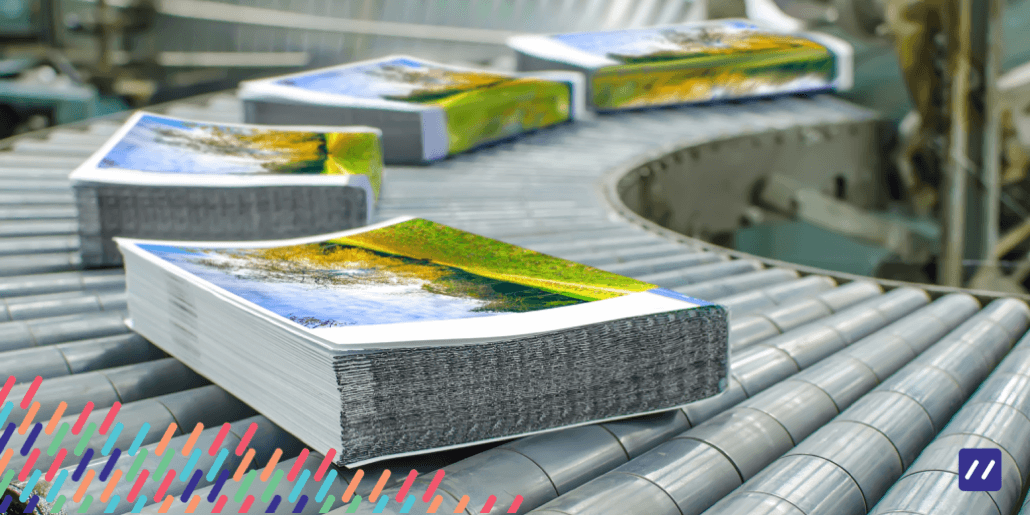 How to Measure the Performance of Print Marketing
In a marketer's world of click-throughs, open rates, conversion rates, and attribution, we have ever-evolving, sophisticated ways to track digital marketing performance.
But what about offline marketing? How do you know how many people booked an appointment or visited your site after seeing your print ad, flyer, business card, or billboard? What about people who heard your ad on the radio?
Offline marketing requires a time and financial investment—yet tracking the specific ROI remains elusive to marketers. In a recent Reddit thread about the topic, some marketers recommended tracking print marketing by using short URLs, but others pointed out that they can be hard to remember and people are less likely to visit unless your company or product name is reflected in the URL.
The challenge isn't just on the marketer's side, either. To visit your site after seeing something in print, the customer has to remember the URL they saw or heard and then type it into a browser later by hand. Long URLs are fine when they're tidily hidden behind a clickable text link on a site, but they're ugly and space-consuming in print, and cumbersome to enter by hand (especially when you're typing with your thumbs on a mobile device).
Even traditional short links aren't ideal for print marketing. If you see bit.ly/2yDUN8p on a billboard, you're unlikely to remember it the next time you're online.
Which links work best for print?
Many of our BL.INK customers love using branded short links in their offline marketing. Not only are the URLs short enough to fit on a billboard or in a small ad, but they're also made of real words that are memorable—AND on brand.
For example, JetBlue used this JetBlue.Pizza as a quick-to-read and easy-to-remember short link to advertise their New York pizza delivery: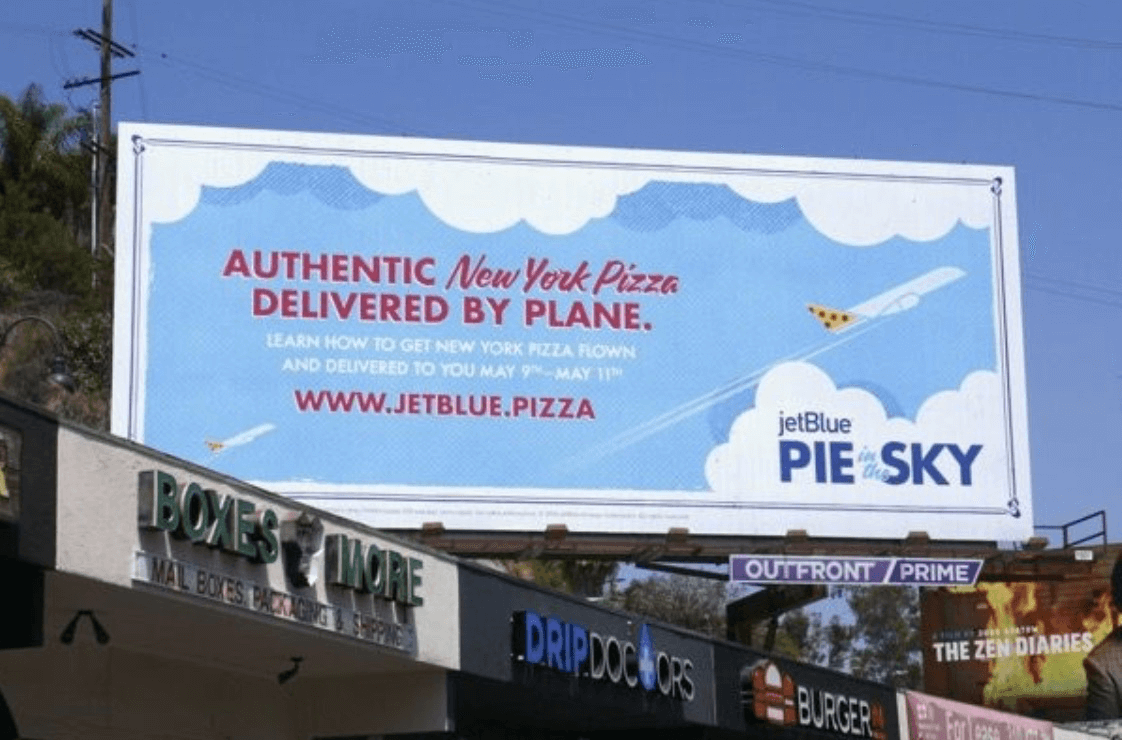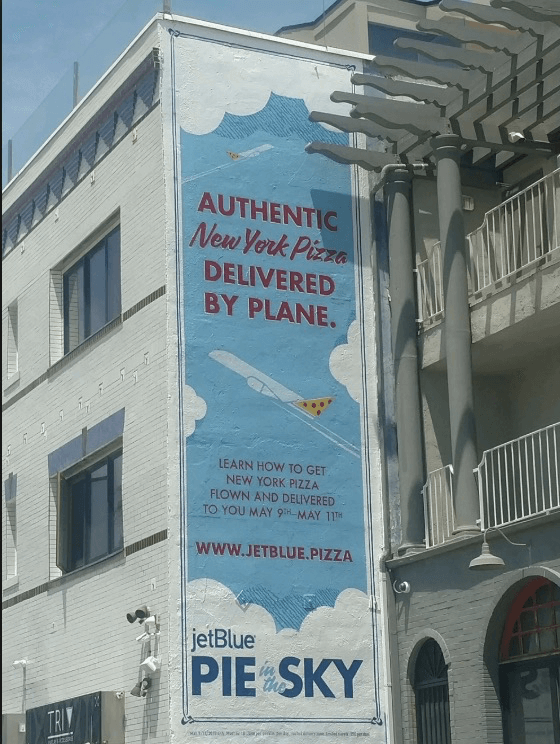 Someone cycling, walking, or driving by this ad can read the URL in a fraction of a second and easily remember it when they've arrived at their destination.
Print a URL now, redirect it later
When you put a link on a website, it's easy to remove that link once the campaign is over, the event is done, or the product has sold out.
However, you can't just "take it down" once something is in print. Your link could be printed on a brochure that's been living in someone's desk drawer for months or a business card in their wallet. Maybe it's just imprinted in their memory, as something to check out later. In any case, you don't have control over how long a campaign link is "live."
Printing costs are another consideration. We recently spotted a short link printed on a stack of business cards that ended in "/apply-2018." That's great, but the stack of cards was still pretty big, and it's not going to be 2018 for much longer. Chances are, the old cards will get thrown away, and another expensive print run with a new URL will be required for 2019.
With BL.INK branded short links, you can assign a URL and then change to where it redirects any time you want. The organization mentioned above could create a simple "/apply" URL and redirect it to its 2019 form in January.
Branded short links are also great for campaigns or other time-bound marketing efforts. For example, you could create a link to a fundraising event, and then once the event is over, redirect that link to a page thanking donors and talking about the impact they made. The link stays the same on brochures, flyers, and ads, but the user experience changes when they visit the page after the event.
Track online and offline marketing, all in one place
If you're running a print campaign or a campaign that's a mix of online and offline, using a short link for everything gives you an easy way to tie all your metrics together. Instead of tracking different types of links in different analytics systems, you can have everything on one platform tagged for easy sorting, so you can quickly see the impact of individual marketing materials within the context of your overall marketing efforts, all in one place.