CHALLENGE:
In 2015, UnitedHealthcare Employer & Individual was exploring solutions to create branded website links consistently among teams and across multiple web domains. It also wanted a flexible technology partner that could provide a robust set of features, including link editing and archiving, dynamic link routing, private metrics, audit logs and link tag management.
SOLUTION:
UnitedHealthcare turned to BL.INK, because the platform offered these benefits and more. "Using BL.INK, UnitedHealthcare can easily create branded website links, that over time, help build trust in the quality and value of the content we share," explains Joe Curry, Director, Digital Marketing and Social Media. "Additionally, the BL.INK reporting dashboard and link data provide confidence in measuring content and campaign performance."
Equally important, the BL.INK platform enables UnitedHealth Group and its other businesses to reap similar benefits of enterprise link management. "The BL.INK platform is a great fit, because it enables us to work rapidly and independently but with greater consistency and quality," said Curry. "I especially appreciate that BL.INK is very client focused, and the team eagerly listens to our business needs and offers innovative solutions."
TRUSTED BY THE WORLD'S MOST SUCCESSFUL BRANDS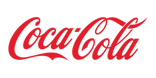 BL.INK "..integrated into our Spredfast social efforts seamlessly, giving us branded links and enhanced tracking at a great value. They are also consistently reliable with high quality product and customer service. It is the solution we needed."

Scott Carrington
Digital Marketing, Patagonia

"They've allowed our organization to better track and analyze engagement on social media. The team has been accessible, responsive and more than accommodating for special requests, feedback and support."

Lauren Fox
Social Media Manager, Academy of Nutrition and Dietetics

"From the start, they've been nothing but helpful and accommodating. No problem was too big or small, with a constant friendly and warm response to all the queries we have had throughout implementation. Great service and a real contender to the other services out there."

Tom Reid
Software Integration Analyst, Yorkshire Water

".. allows us to easily measure the conversions for links distributed via our social platforms."

Kenton Olson
Director of Digital & Emerging Media, Seattle Seahawks & Sounders FC
Getting Started
Experience you can trust, a devotion to excellent service, and a platform that scales with your business. BL.INK delivers in every way. When you are ready for the next step, we are too.