Compliant Links and QR Codes
for the Modern Web
With BLINK, compliance and security are integrated features designed to protect your brand's integrity.
SOC 2 Compliance
SOC 2 compliance attests to BLINK's unwavering commitment to robust security protocols, ensuring your data is meticulously protected. This industry-standard recognition makes us a trusted partner in managing your branded links and QR codes.
Data Encryption
Our state-of-the-art encryption technology provides an additional layer of security, safeguarding your data both at rest and in transit. This means your links are securely stored and safely transmitted, keeping your digital assets intact.
Multi-Factor Authentication (MFA)
BLINK offers Multi-Factor Authentication to add an extra layer of security, reducing the risk of unauthorized access to your account. This feature ensures only verified users can manage your brand's digital assets.
Regular Audits
We conduct regular internal and external audits to ensure compliance with global regulations. These audits serve as checkpoints to validate the efficacy of our security measures, providing you with an additional level of trust in our service.
Incident Response Plans
In the unlikely event of a security incident, BLINK has robust response plans designed to minimize impact and ensure rapid resolution. These plans are part of our proactive approach to security, aimed at safeguarding your brand's reputation.
Geo-Blocking and Whitelisting
Our customizable access controls allow you to define who can access your branded links. With options for geo-blocking and whitelisting, you have the flexibility to manage your digital assets according to your specific security requirements.
A Brand You Can Trust
SOC2 compliance is our commitment to safeguarding your data
✔️ Industry-Standard Recognition: Our SOC2 compliance proves our unwavering commitment to data security.
✔️ Audit-Tested Protocols: Undergo rigorous external auditing to ensure best-in-class security measures.
✔️ Customer Trust: Enhance the credibility and trustworthiness of your brand by partnering with a SOC2 compliant service.
Advanced Data Encryption
Cutting-edge encryption technologies to protect your brand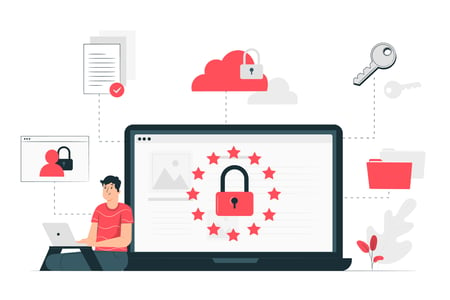 ✔️ End-to-end Security: Your data is encrypted both at rest and in transit, offering full-spectrum protection.
✔️ Robust Algorithms: We use strong encryption methods to safeguard your sensitive information.
✔️ Confidentiality: Ensure that your data remains confidential and accessible only by authorized users.
BLINK Multi-Factor Authentication
Add an Extra Layer of Security with MFA (Multi-Factor Authentication)
✔️ Top-tier Security: BLINK offers fortified link protection with two-factor authentication.
✔️ GDPR Compliant: Ensuring global data protection standards, safeguarding brand integrity.
✔️ SOC 2 Recognition: A gold standard in BLINK's commitment to secure practices.
Regular Security Audits
Stay Covered with BLINK's Regular Compliance Audits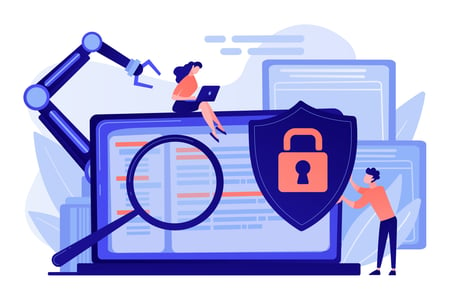 ✔️ Comprehensive Reviews: Our audits cover security, availability, and data protection aspects.
✔️ Compliance Assurance: Remain compliant with global regulations such as GDPR and CCPA.
✔️ Peace of Mind: Regular audits mean you can focus on your business, knowing your digital assets are secure and compliant.
Case Studies
BL.INK customers have amazing stories. We are honored to share some of their successes here.