USING BL.INK TO BOOST ENGAGEMENT VIA SMS & MESSAGING CAMPAIGNS
The importance of brevity for SMS campaigns
When creating your SMS message, brevity is key. But the best links often include tracking information, attribution tags, etc. which can ultimately lead to long, unsightly URLs that aren't shareable via SMS and messaging platforms.
So how does one create a short link that allows you to track it back to a specific campaign or glean insights into your audience or users? BL.INK branded short links.
SMS and messaging are one of the fastest-growing use cases for the adoption of short links.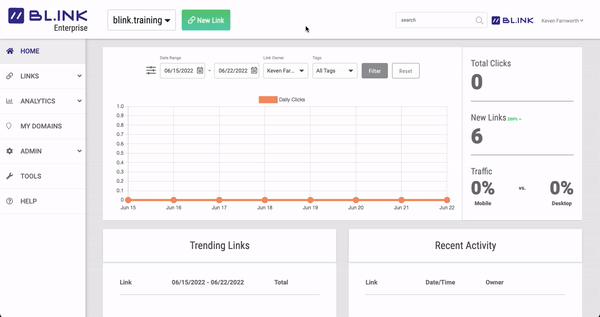 Creating short links in BL.INK is easy
To create a short link in BL.INK, make sure to select your domain from the drop-down menu at the top of the page. Then click on New Link > Branded Link.
Enter the long URL you wish to shorten. The next field is the keyword. BL.INK will automatically generate a random keyword, but to customize it, simply highlight the text, and type in your keyword. In this example, we'll use SMS-test.
The new link will be https://blink.news/SMS-test, and it will redirect to the longer URL that we entered in the first field. This link allows you to still use all of the same tracking and attribution tags, but the new link is much shorter and more clickable than the longer URL we entered in the first field.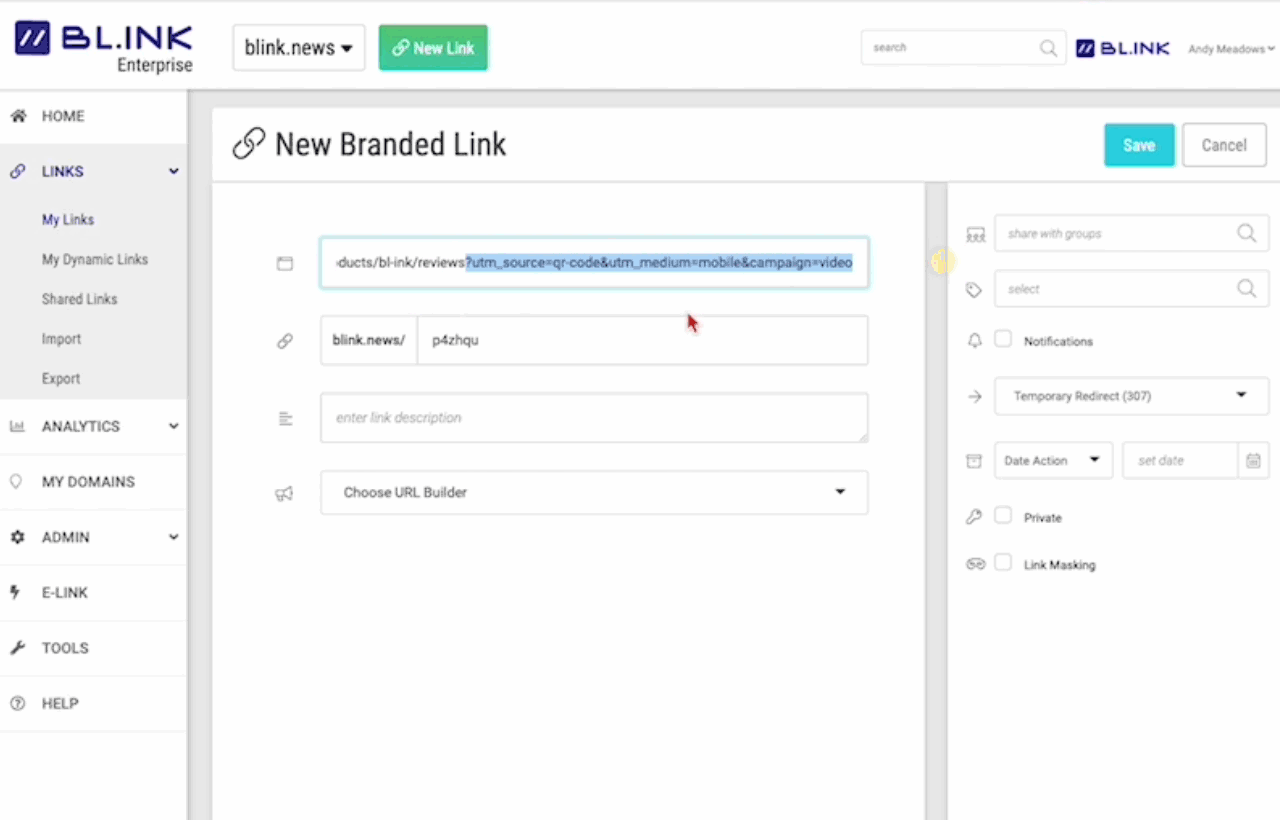 What makes a branded short link so powerful?
Brevity is key
With BL.INK, we'll keep all of the attribution and tracking information and append it to the shortened link – this allows you to still gather all of the information about your audience, without having to include a long link in your SMS message.
Short links prevent unnecessary use of too many characters – meaning your messages are less likely to be truncated. It's important to keep your messages short and to the point, and using branded short links allows more space for your own text.
Built for YOUR brand
Branding is crucial to building and maintaining trust from your audience. Using a branded short link helps to showcase YOUR brand – not ours. And that helps to build confidence, which ultimately boosts engagement. Your users will know exactly where the link is coming from and where it is taking them.
Powerful analytics
With BL.INK, you have full access and control over the click analytics. Every time someone clicks on that link, you'll be able to see it in the BL.INK dashboard. And all of the analytics in BL.INK are in real-time. You can track your links both individually and as a whole to see how your campaigns are performing – without having to rely on a third party or a different department.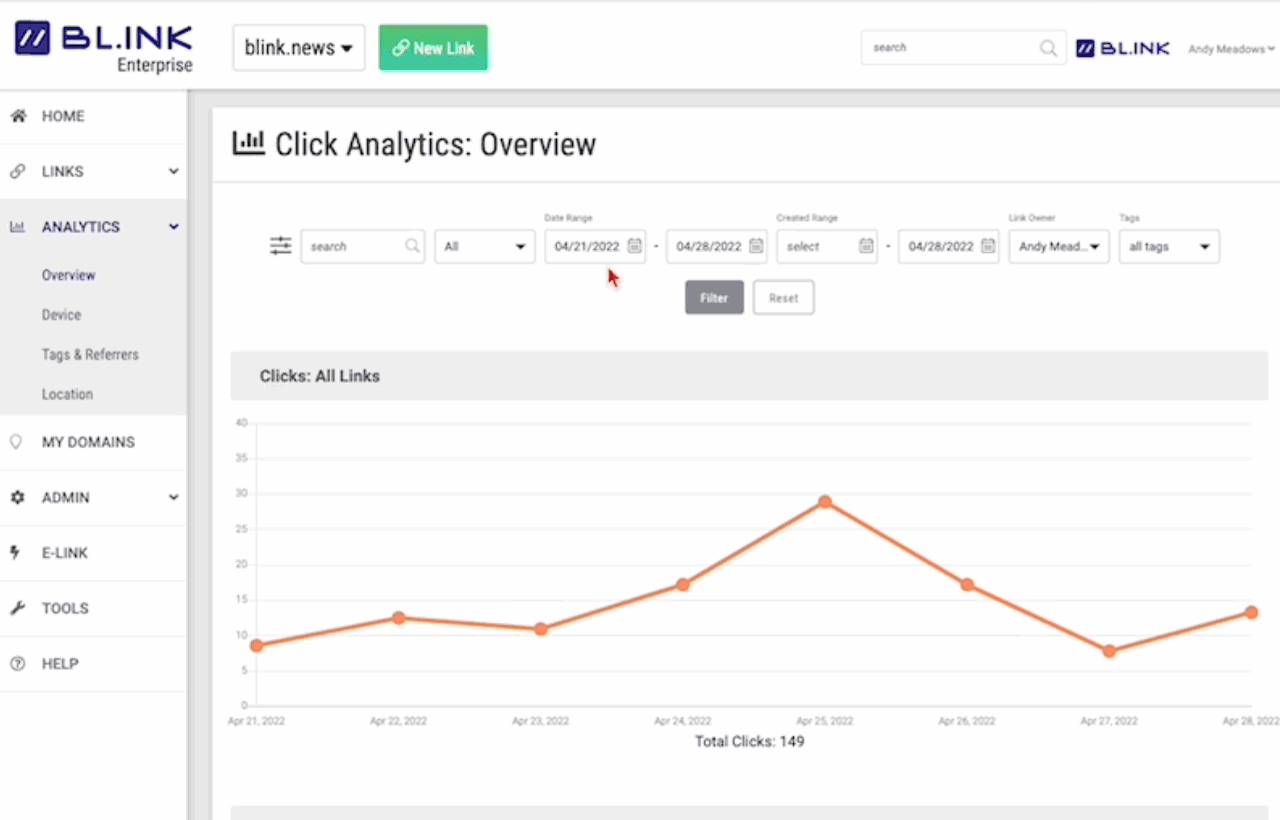 BL.INK short links and one-to-one messaging
We believe that the best way to roll out an SMS or messaging campaign is with one-to-one messaging, meaning that every individual recipient receives a single link. So if you're sending out a message to 1,000 people, you would create 1,000 different short links. BL.INK makes this very easy..
Tracking your campaign performance
When you use a different short link for each recipient, this will help you track who is engaging, how many times they're clicking on a link, when they clicked, where they clicked, and which device they're using to click. All of this information is included with BL.INK's analytics and available in real-time.
Using the BL.INK click data, you can easily decide who needs a follow-up based on their engagement or lack of engagement. If a user clicked, you may want to send out a follow-up message, or drop them a mailer, or trigger an email message. If a user didn't click, you could have a process in place to nudge them with another text message.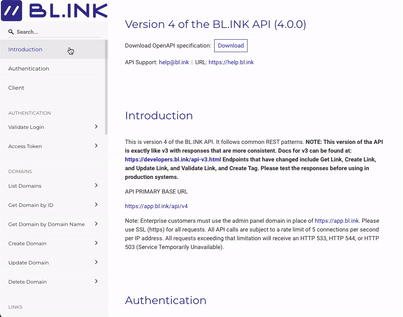 BL.INK API for SMS and messaging campaigns
With BL.INK's API, you can create links quickly, in bulk, and in advance or on the fly. You can also use our API to pull tracking information back into your own system.
Automatic link deletion
Oftentimes, SMS campaigns are only active for a short period of time. When running these campaigns over and over, especially if you're using the one-to-one method, you're bound to generate tons of links. This can be a pain to manage and can get confusing quickly if you're wading through hundreds, thousands, or millions of links that may only be clicked once or twice.
With BL.INK, we offer a feature that allows you to set an automatic deletion date, in the user interface or with the API. When you're creating the link in the BL.INK dashboard, you'll notice a column to the right labeled Date Action.
Simply select Delete Link, and then use the calendar icon to select the date. BL.INK will automatically delete the link and any associated click data to help clean up your reporting and make room for more new links.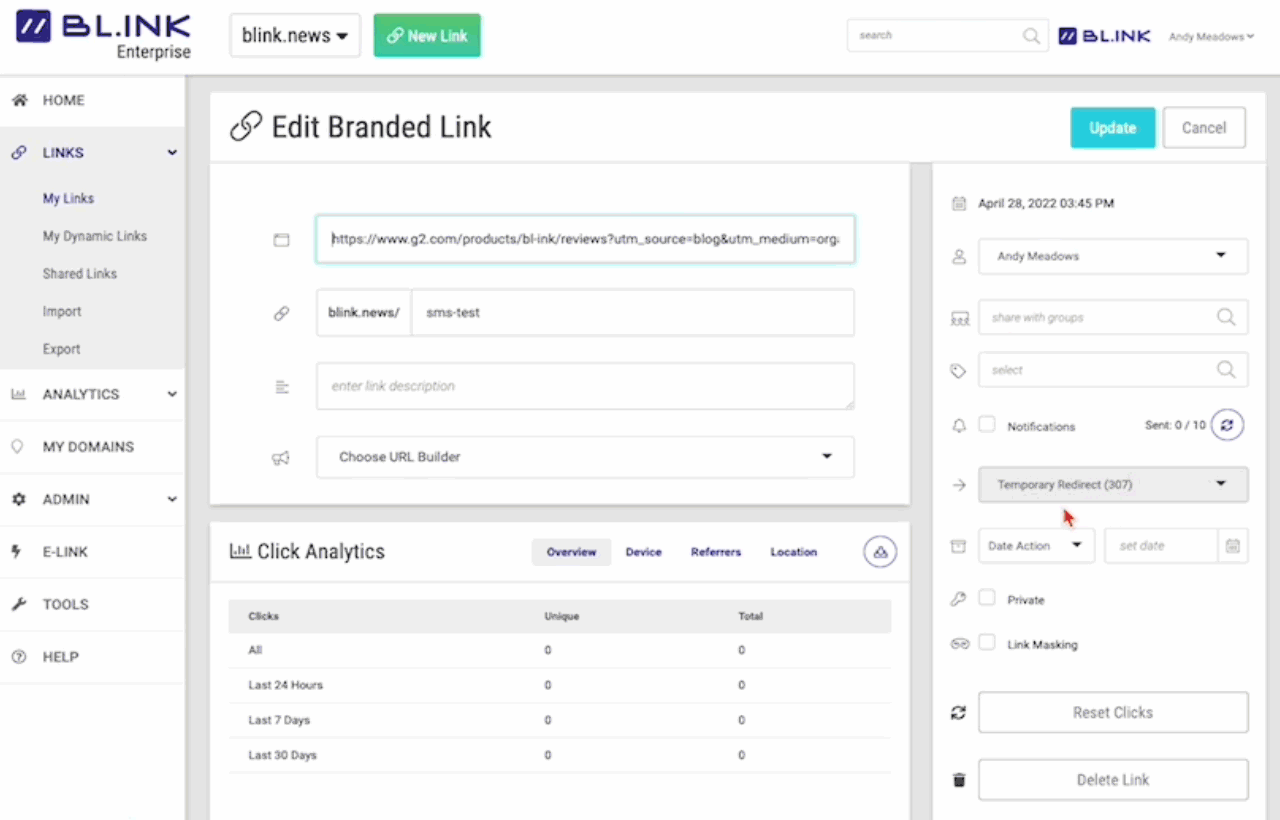 Build better links
BL.INK helps you to create a better user experience, improve your campaigns over time, and build better links while boosting your engagement. BL.INK can be a game changer for the success of your SMS campaigns.