BL.INK Products
Let's take a closer look at some products at the core of what we do: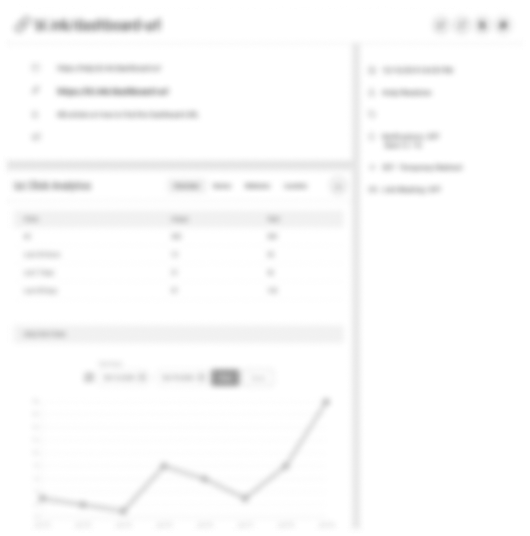 Branded Short Link Generator
Incorporating your brand's name into a short link with the BL.INK generator increases trust and click-through rates, as opposed to lengthy hyperlinks stuffed with UTM code or directing to an ambiguous destination. Improve engagement by featuring custom, branded short links on your email or SMS campaigns, social media, print campaigns, or anywhere you want to get closer to your audience.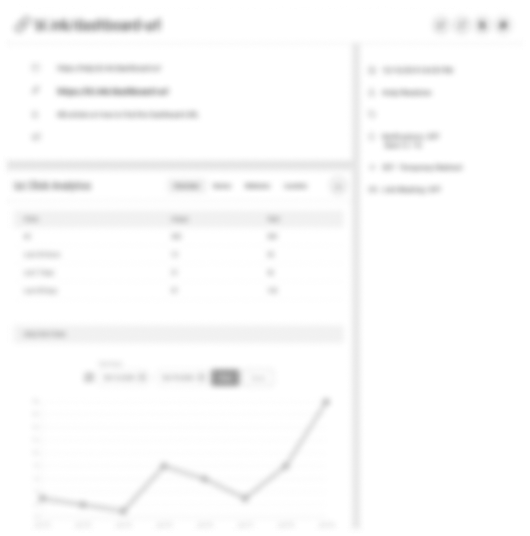 QR Code Generator
QR Codes are another opportunity to imprint your brand's identity onto your customers. With BL.INK, the standard, squared, black and white QR code is a thing of the past: personalize with your brand's color or even change its shape. As an exclusive joint license holder of the Symbology Patents, your dynamic QR-coded links created with BL.INK will not be challenged, regardless of how many times you alter their destination, giving your printed assets infinite life. Additionally, custom, branded short links featuring your name will appear as the destination URL when hovering. With BL.INK, they can confidently Click. Scan. Go.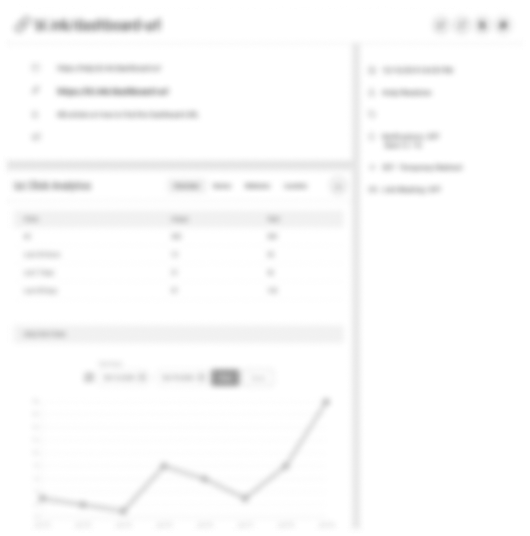 PowerPage
With BL.INK, you can easily create fully-customized landing pages. Use them as your custom campaign page or create a digital business card with the links to your social media account, blog, or website. Blink offers collaboration, compliance, and creativity; the possibilities are endless.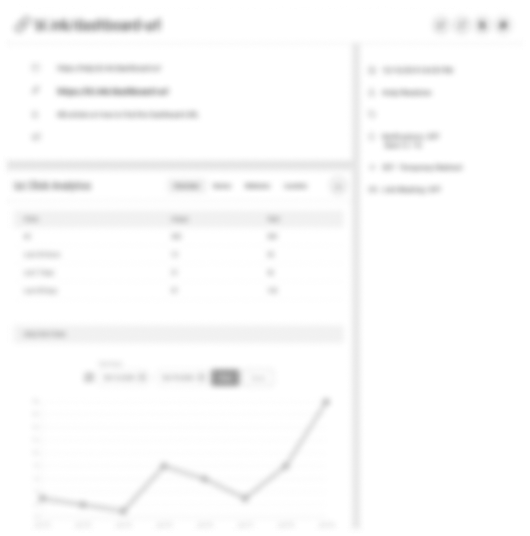 Analytics Platform
BL.INK's analytics platform is second to none. Leverage dynamic dashboards to manage, monitor and track the engagement of each short link. With BL.INK, enjoy real-time analytics that give insights Google cannot. Manage, Monitor, and Measure with BL.INK.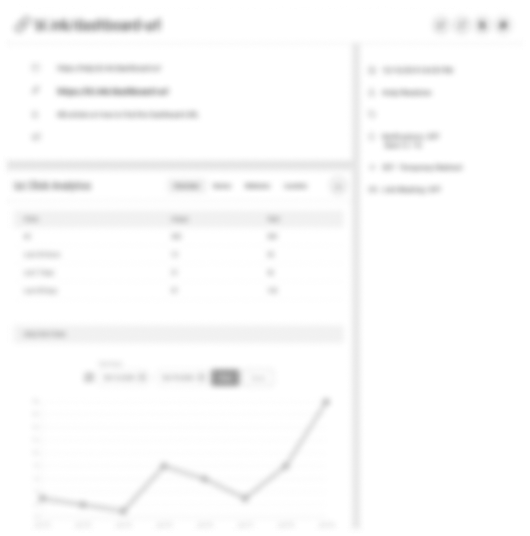 Dynamic Links
Need to route users to different destination URLs? Within our platform, that's a walk in the park. Use our dynamic links feature to redirect users to different URLs based on language, location, or time of day. Or you can repurpose a link altogether, changing the destination as often as you like. Say goodbye to dead links; these are forever links that are always active and can be redirected to a safe location like your homepage, even if you no longer subscribe and track using BL.INK.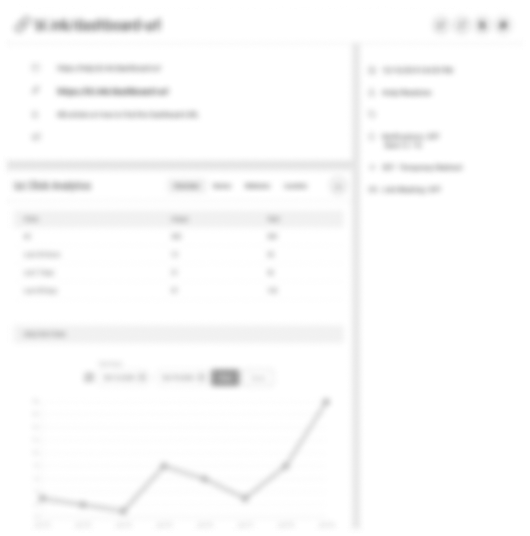 SmartLabel
The SmartLabel® initiative allows consumers to scan a QR code and access a wealth of information about products beyond what can be printed on packaging. BL.INK enables you to easily implement SmartLabel® on your products to give your customers the transparency they seek and meet regulatory requirements for disclosures in multiple regions where you may market the same products.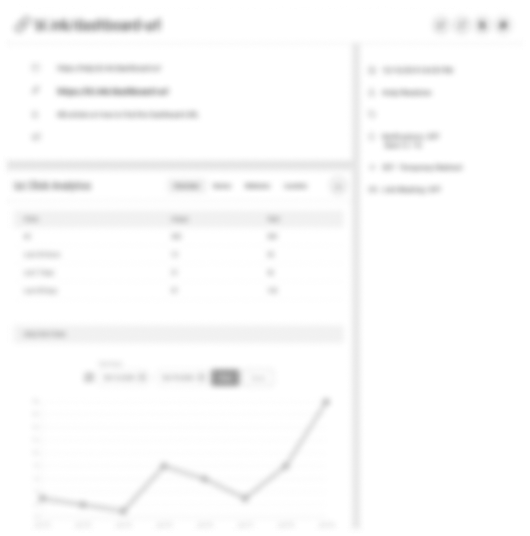 Blaze
Secure, compliant, and insanely scalable, Blaze was designed for large enterprises needing to generate thousands or even millions of links per day. If you can't imagine how you would use so many, you may not be leveraging technology to its fullest. Let us show you Link Management that goes beyond short links. We provide short link management and engagement tracking built with Fortune 500 companies in mind.
What Our Customers Love About BL.INK
Many become Blink customers after trying other link-shortening tools. Some already have thousands of links and QR codes hosted on other platforms. Worried that migrating links to a new platform will consume you? You can even migrate your links using BL.INK, saving hours of work. By switching to BL.INK, you will get access to dozens of features you did not have in your legacy tool.

Scalability
The BL.INK platform is designed to be robust and serve significant spikes in traffic. Our architecture automatically expands as our customers' needs evolve from one moment to the next. With BL.INK, scalability is seamless and transparent.

Compliance & Security
BL.INK has implemented numerous safeguards and firewalls to protect against malicious traffic. We have a separate database for each enterprise customer to maximize data protection. This leads to enhanced performance while also providing an additional level of security.

Flexibility
The BL.INK platform is potent, and you can solve most of your linking challenges with the current functionalities. However, it also includes the ability to create custom modules or API integrations. At Blink, we deliver great flexibility, control, and peace of mind. Many existing features were initially developed to solve a specific challenge for our customers and now benefit all. Have an idea? Let's make it happen.

QA Process & Training
Blink typically implements several new deployments every week. However, if we introduce a new feature or significant change, we will discuss the impact and timing with you in advance. We will also provide any training your team may need to be able to use the new features to their full potential.
Expertise
Our customers know that Blink's expertise is second to none within the link management market. They have come to rely on us to provide quality service, a reliable product, and account management that exceeds expectations.

Flexible Pricing
Blink has flexible pricing tiers so that you only pay for what you need. Need to add another brand to the platform? Ready to launch a new global campaign? No problem! We have pricing plans for individuals, mid-sized teams, and large enterprises alike.

Single Sign-On
SSO is available to enterprise customers who need additional security and the comfort of accessing all applications without the hassle of remembering different user names and passwords for each one of them.

Customer Service
Our customer service will exceed your expectations. We regularly get 5-star reviews for our knowledgeable and friendly support. We pride ourselves on being the most customer-centric link management solution available, and BL.INK experts are just an email or phone call away

BL.INK "..integrated into our Spredfast social efforts seamlessly, giving us branded links and enhanced tracking at a great value. They are also consistently reliable with high quality product and customer service. It is the solution we needed."

Scott Carrington
Digital Marketing, Patagonia

"They've allowed our organization to better track and analyze engagement on social media. The team has been accessible, responsive and more than accommodating for special requests, feedback and support."

Lauren Fox
Social Media Manager, Academy of Nutrition and Dietetics

"From the start, they've been nothing but helpful and accommodating. No problem was too big or small, with a constant friendly and warm response to all the queries we have had throughout implementation. Great service and a real contender to the other services out there."

Tom Reid
Software Integration Analyst, Yorkshire Water

".. allows us to easily measure the conversions for links distributed via our social platforms."

Kenton Olson
Director of Digital & Emerging Media, Seattle Seahawks & Sounders FC
Link with BL.INK
Considering migration from Bit.ly or another basic link-shortening solution? We've created a seamless migration process for our users. The additional functionality and support Blink provides are crucial for enterprise clients, and we are proud to share the knowledge we have gained during 14 years on the market.

Highly-regulated companies also value that security and compliance are core competencies and enjoy the peace of mind that allows them. They know we have implemented all of the necessary measures to ensure their data remains private: single sign-on, numerous firewalls, and separate databases for each enterprise customer.

Blink is happy to see its clients grow and has pricing plans for each stage of their business development. Reach out to us and tell us more about your use case. Let's discuss how BL.INK can help you achieve your goals!