Using short links to create a winning social media personality
Some of the brands with the biggest personalities on social media have a casual, personal tone. They use slang, tease other brands, and keep the funny commentary rolling—all while maintaining their brand values and messages. Brands such as Taco Bell, Wendy's, Snickers, and Coca-Cola have found the sweet spot between being relatable to their target audience and staying on brand.
Arby's #MakeMySandwich campaign drove home their brand message about menu creativity and variety by creating sandwich art renditions of crowdsourced photos. A Twitter follower pulled Wendy's into the conversation, and Wendy's played along.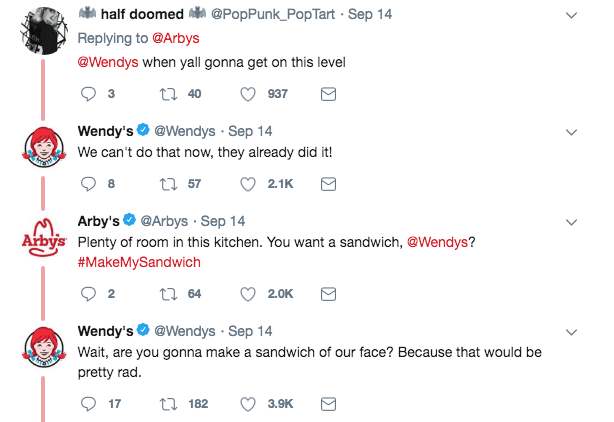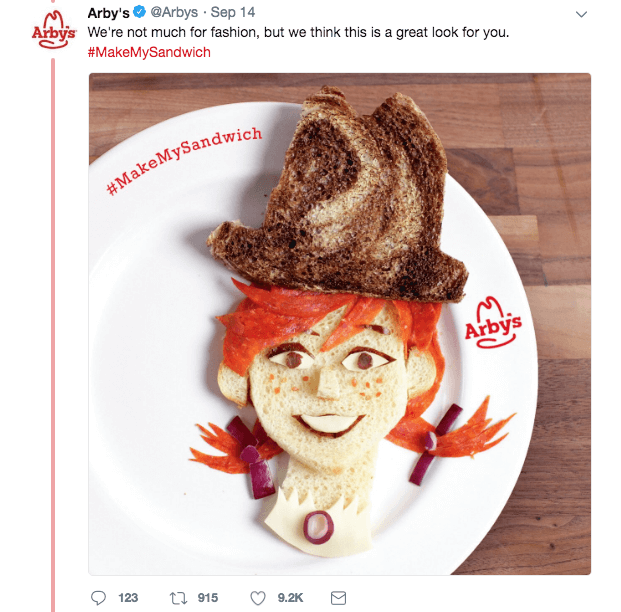 It didn't take long before other brands joined in, each with their own personalities playing into the banter.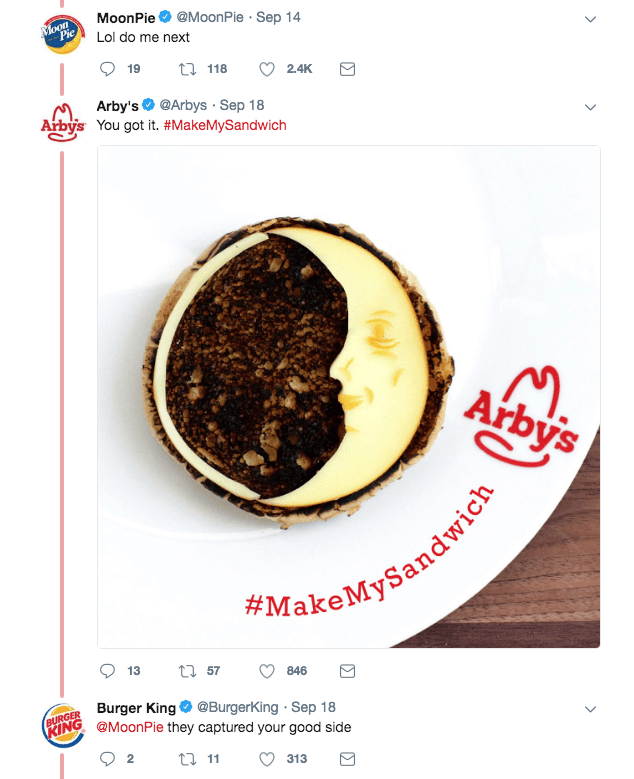 (Read the full thread here, for more fun.)
URLs want to play, too.
Beyond providing a clever hashtag and personality-filled copy, you still want people to click through to your website, so how can your short link get in on the fun?
Recall the KFC ad that created a buzz last year, when several UK stores ran out of chicken. They pushed the envelope with the tone of the ad and used that to convey a message about how important it is for their customers to have an excellent experience.
As part of the ad copy, they used a clever URL (kfc.uk.co/crossed-the-road) to reinforce that message, while poking fun of their predicament. In doing so, they turned a bad PR moment into an award-winning ad that received a Gold Lion at Cannes in the PR and Print categories.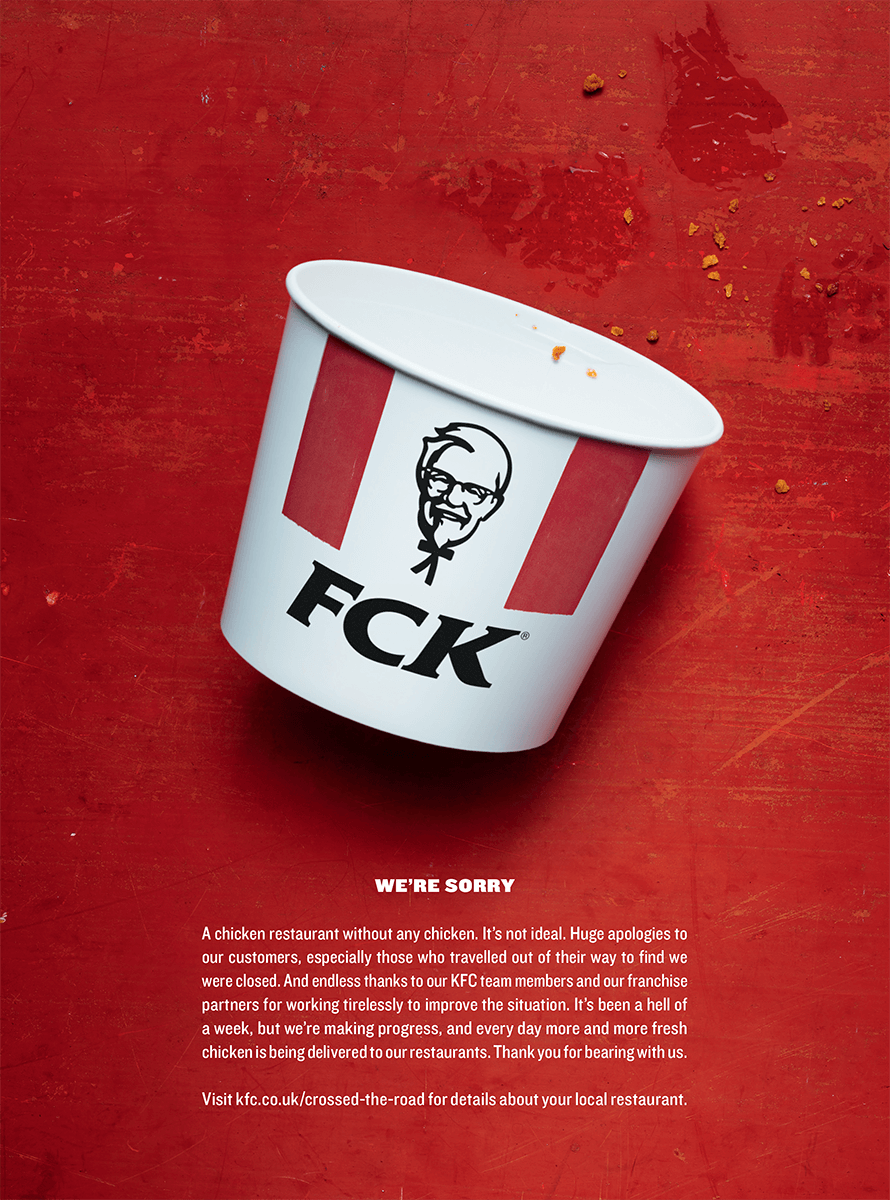 However, not every company has a team that can whip up a new web page—with a new URL—on demand. With BL.INK short links, you can generate a clever, relevant URL in seconds without creating a new website page. Simply create a BL.INK branded or unbranded short link using real words and direct it to a current page on your site, such as the home page or a campaign landing page.
A fun piece of content should have a fun link!
Original Link: https://www.buzzfeed.com/mikespohr/19-memes-about-the-office-that-are-too-damn-funny-if-you
Short Link:
When you have limited space to get across both your point and your personality, every character counts.
As you create your copy and generate hashtags, don't forget to add your BL.INK short links. They're your secret weapon to creating posts that reinforce your message, build relationships, and help your brand personality shine.