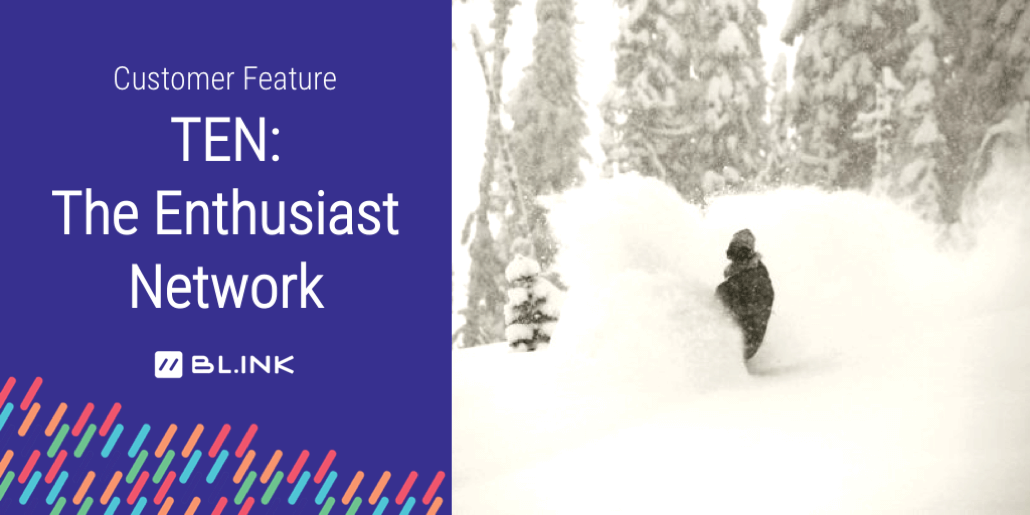 BL.INK Customer Feature: Kris Heineman of TEN
BL.INK sat down with our friend and customer, Kris from TEN. Read on to learn how TEN leverages the power of the link to connect with their growing audience.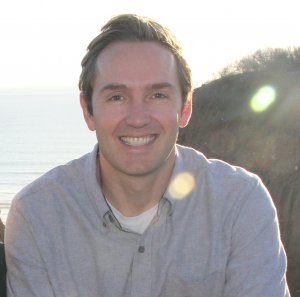 Kristopher Heineman
Group Director of Audience Development
The Enthusiast Network

What is your current job and for whom do you work?


I'm the Group Director of Audience & Business Development at TEN, (The Enthusiast Network's Adventure Sports Division). TEN is the world's largest adventure sports media group, representing over 20 brands including Surfer, Powder, Transworld Skateboarding, Bike, Transworld Snowboarding, Canoe & Kayak Magazines among others.



What do you love about your job?


Our brands are all authentic and leaders in their industries. I grew up reading TWSnow, Surfer among others, so it's pretty amazing to be able to work with a portfolio of authentic media brands to help uncover new opportunities for audience and revenue growth. I'm fortunate to be in a position where I can actively implement bleeding-edge technologies to extend the reach of our content and grow our audiences. I love evaluating, implementing, and fine-tuning our tech stack and partnerships to grow the audiences across our O&O properties as well as on social, broadcast, OTT, etc.



When did you first start doing digital marketing?


While I was pursuing my undergrad at CU Boulder, I would spend the summer months interning at broadcast and media companies in California. One summer I was an intern at the old Transworld office in Oceanside.



How did you hear about BL.INK and why did you select it as your short link provider?


We first heard about BL.INK through Spredfast, one of our social analytics/intelligence partners. BL.INK's API enabled us to integrate our short URLs into Spredfast, so it was easy to use at scale within our editorial workflows.



Why are branded short links important for TEN?


We have a fairly large audience in the 18-35 year range and they spend a LOT of time on social. Long links don't work as well on Twitter, Instagram, or Snap. Short links do. For example,

twskate.co/subscribe

works much better than

skateboarding.transworld.net/subscribe

. We've created branded short links for each of our publications to maintain brand identity anywhere our content is published or shared. It has been a simple, yet very effective avenue to track link traffic.



What's the biggest challenge that BL.INK has helped you solve?


It can be difficult to track our referral sources and the marketing efforts across our 20+ brands and 80+ social media channels. BL.INK makes it easy for us to create and use branded links across all our brands then analyze our traffic referrals through a single dashboard.



Which BL.INK feature(s) do you use the most?


Our editorial teams and freelance writers use the BL.INK bookmarklet and browser extensions every day. Having this really simple tool right in the browser is a huge timesaver for all of us: it means we don't have to log in to the BL.INK platform every time we need to create a link. Instead, we just click into BL.INK right from our web browser.



How is TEN innovating in the digital and social media space?


Recently, we've hosted "social summits" at our TEN offices. The social summits have been a great way for our advertisers and media partners to learn what is working for us across our 80+ social channels and what we're hearing from our publisher partners at Facebook, Instagram, YouTube, etc about larger trends. There is so much going on, and it's all changing so fast, it's difficult to stay current at all times. When we bring a larger group together, it's a great forum to ask the "hard questions" and share our learnings with one another.



What's next for digital marketing at TEN?


We're extremely focused on nurturing and growing our audiences across our owned and operated platforms, but we also want our audiences to find and engage with our content on new and emerging platforms. Thanks to our deep library of video content, OTT is a new opportunity we're leaning into, (over the top & connected TV platforms). We're working with various partners to distribute our content across our brand channels on Roku, The Roku Channel, Apple TV, Xumo, Vewd, Amazon among others. Here are a couple of my favorite examples:




- advsports.network/roku




- advsports.network/xumo



What's your favorite sport?


That's a tough one. It's changed as I've gotten older. I grew up in Colorado, so early on it was snowboarding and skateboarding. Now I have the good fortune of living in San Clemente, so I usually surf when I have any spare time.