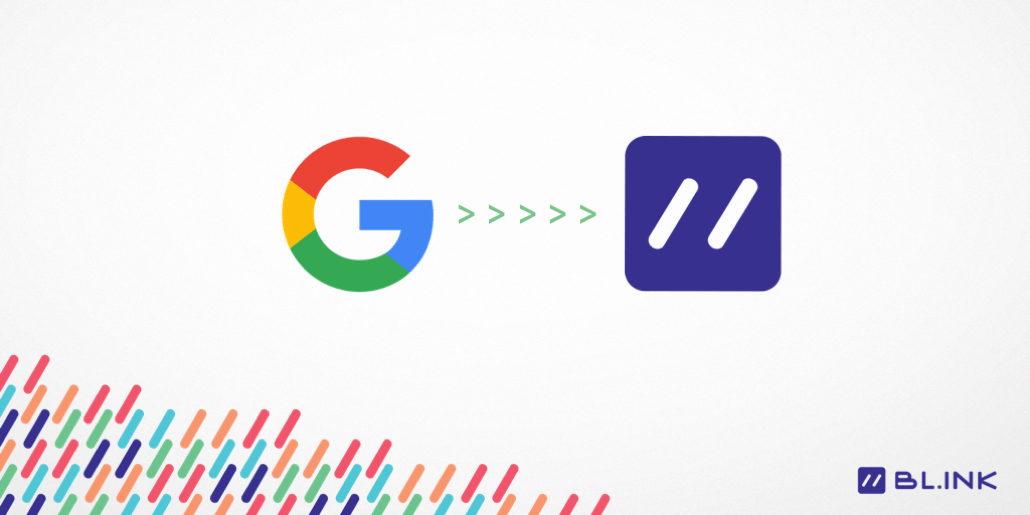 Good-bye Goo.gl: It's Time to Make the Switch to BLINK
Perhaps you've been using Google's URL shortener and are struggling with their imminent demise. Perhaps you're a Bitly user and tired / frustrated by the fact that your short links are promoting Bitly's brand (not yours!). Whatever your reasons, perhaps it's time for you to reconsider your short link options.
Perhaps it's time to switch to BL.INK.
While not all URL shortening platforms are created equally, you might not realize that BL.INK was founded with a goal to provide both robust features and top-notch service. Here are some of the things you can do with BL.INK that you may not have known were part of the platform.
Three ways BL.INK makes your links work harder
BL.INK is more than just a way to make long URLs short. It also incorporates features that make it more sophisticated (and you more productive) than most traditional URL shorteners.
Create short links with real words. A link like www.tmobile.careers/NYjobs is not only short, it's easy to understand and it's memorable. Plus, research shows that users are twice as likely to click on links using real words vs. traditional long URLs with random strings of characters. (See all the stats in this infographic.)
Your data stays private. BL.INK maintains rigorous security and privacy restrictions regarding link data. Digital marketers can feel confident that their data is private—unlike with some other link shorteners. With data privacy laws from GDPR in Europe and legislation in California, ensuring data privacy is no longer optional. Be sure to regularly check the policies of all of your marketing automation providers.
Built for the enterprise, right from the start. BL.INK was originally created for the enterprise in 2008 and has been serving enterprise customers such as Coca-Cola, United Health Group, and Airbnb for many years. BL.INK enterprise features are at the core of the platform, not just cobbled-together afterthoughts. While it's robust enough for the enterprise, many customers use BL.INK's cost-effective, self-service plans for basic link shortening and management. BL.INK has the versatility to serve a variety of customers well, no matter their scale.
Special features for the enterprise
Because BL.INK was created for the enterprise, it's been architected to scale. As your business grows, you can easily manage and enforce best practices among thousands of links and hundreds of users—for example, authorizing who can create links vs. who can see the analytics, so that only authorized users can create links using a particular domain, or whitelisting and blacklisting URLs, so you can ensure your branded links always redirect to an approved and reputable destination.
And then, of course, enterprises must abide by complex compliance rules, and enforce strict security, data, and privacy standards.
One BL.INK customer, Webroot, is a cybersecurity and threat intelligence service. They love BL.INK not only for its security features but also because the BL.INK links themselves use real words. In their core product offering, Webroot counsels their customers to only click links that go to a clear destination. When they publish content using BL.INK links that show their cybersecurity brand and the content topic, Webroot is helping their audience feel safe. They're also practicing what they preach. Read more in this Webroot customer feature.
Beyond overall security and privacy standards, there are other lesser-known, built-in security features within BL.INK such as a bot detector that filters out automated click activity from known bots and server farms on Twitter and other platforms, so you can trust the accuracy of your click-through metrics.
BL.INK integrates natively with marketing and data tools such as Google Analytics, Spredfast, Zapier, and Adobe Analytics, and also offers an open API for additional flexibility. Enhance your existing processes, build time-saving automations, and integrate with in-house technology. And if you need help with your integration, BL.INK offers responsive customer support. Here's how one customer describes the BL.INK support team: "From the start, they've been nothing but helpful and accommodating. No problem was too big or small, with a constant friendly and warm response to all the queries we have had throughout implementation. Great service and a real contender to the other services out there." – Tom Reid, Software Integration Analyst, Yorkshire Water
How to migrate short links from other platforms
This all sounds great. But what if you've already invested time in creating short links using another platform, such as Goo.gl, and now want to switch to BL.INK?
Good news: there's no need to start over. In most cases, it's easy to import your existing branded links to our platform from just about any service. BL.INK has seamlessly migrated organizations of all sizes from Bit.ly, Po.st, Shortswitch, Rebrandly, and many others. Note that all Goo.gl links are Google's brand, which means you'll have to start over from scratch. But never fear! It's easy to get going with BL.INK, and you'll be able to set up all of your links to display your brand (not your short link provider's brand!). With your own branded links, you also protect yourself from being forced to migrate your links ever again.
Read Migrating Links to BL.INK From Other Platforms to find out the steps to migrate from your current platform. Our team is always here to help if you need migration support.
Wondering if BL.INK is right for you? Chat with one of our team members or request a quote.