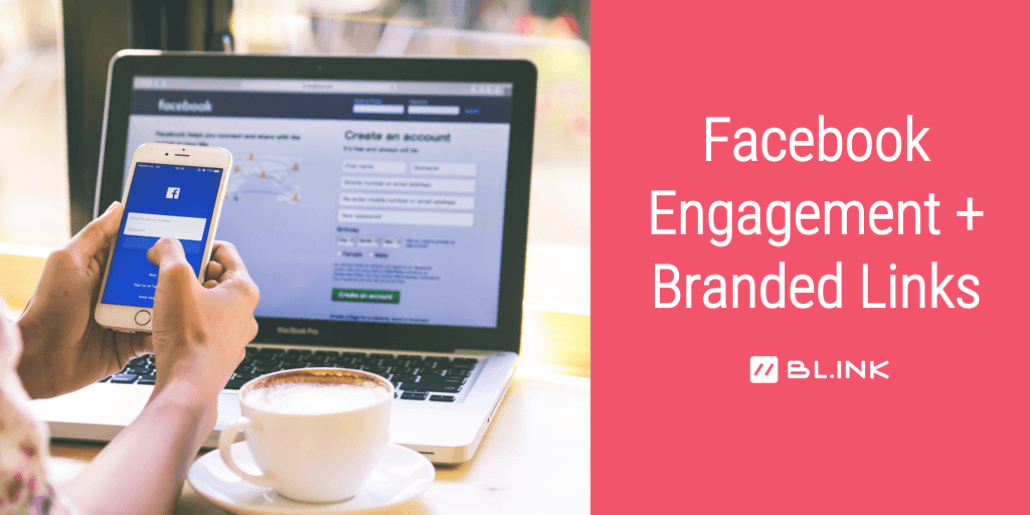 Get Better Facebook Engagement With Branded Links
In the ever-changing world of social media, Facebook remains a bustling place for businesses. Often, a customer's first glimpse of your brand occurs when seeing your ad in their Facebook feed, or because someone tagged you in a post or shared your content.
Because so many people are exposed to brands through social media, you don't always have control over how people will "meet" your brand—especially if that introduction happens through shared content. You don't have the luxury of setting the context: giving visitors an overview of who you are, what you offer, leading them more deeply into your site, and letting your brand story unfold. Instead, the content or ad that people happen to see first becomes the starting point of their relationship to your brand.
Without a proper introduction, every element of your Facebook presence must work harder to connect to visitors. Not only do you need to make a good first impression, but you must also quickly build the type of trust that will drive people to take action.
That's a tall order. But trust is especially important when you're investing in Facebook ads because you need to see a return on that investment. That means quickly building rapport and driving people to action—all in one post.
Increasing Facebook ad ROI with branded links
How do you start building the type of magical trust that leads to clicks? There are many elements, of course, but when it comes to the click itself, there's a research-proven method to increase the likelihood that people will click: use short URLs containing real words (including your own brand name) that describe the content visitors will see when they click.
Research shows that people are twice as likely to click a short link that uses real words, rather than long links or legacy short links that use meaningless, forgettable characters. In one scenario involving an online ad of an unfamiliar brand, that number jumped up to 59%.

What did users cite as their reason for preferring the link with real words? They knew where they were going because the link was informative and descriptive.
Not only are users more likely to click on short links using words, but they're also more likely to share branded links. Get all the research findings in this infographic.
Net: when you're investing in Facebook ads, every click counts. And there are proven ways to drive more clicks.
Consistency is key to building your brand
Since consistency is another major factor in building brand trust, every short URL holds an opportunity to deliver a brand impression. Using a dedicated, branded domain for your custom short links helps you build consistency in the ways that you show up across Facebook:
Profile – e.g., YOURBRAND. social/profile

Posts – e.g. YOURBRAND.news/today

Ads – e.g. YOURBRAND.sale/dailydeal

Comments on other posts in Facebook groups, or even your own posts. – e.g., YOURBRAND.live/comments
As important as it is to build trust right away, a consistent link structure using a consistent suite of branded domains helps you continue to develop and strengthen that trust over time.
Using branded links as part of your social media strategy
When branded links become part of your larger social media strategy, you can deliver that consistency across all your social platforms. Whether you're linking to content from your YouTube channel, doing cool things with links on Twitter, or using links on Instagram.
There are other benefits, too, such as leveraging a single analytics tracking source across platforms —and ultimately, all of your brand touchpoints.
Remember: every impression could be the first impression. Use your Facebook space wisely and create links that make each post a compelling brand introduction to your audience.