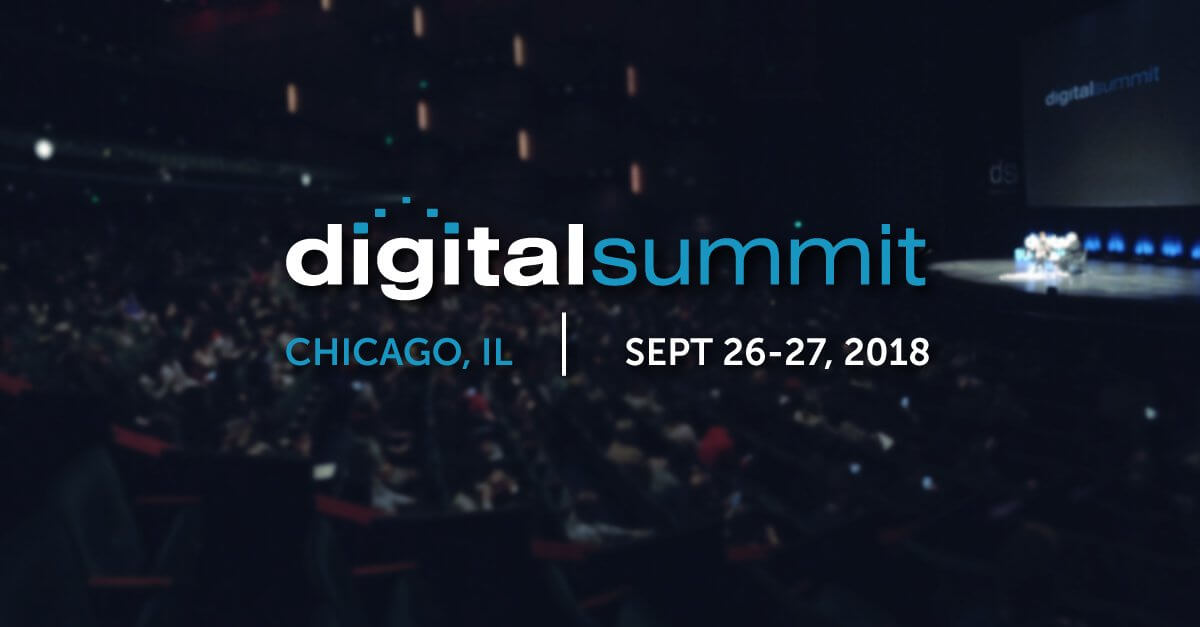 Update – Digital Summit Chicago: September 26-27, 2018
Last week, we joined over 1,500 enthusiastic digital marketers and approximately 40 other event sponsors for the Digital Summit conference in Chicago's ginormous McCormack Place facility. During two days of sunny, crisp fall weather and stunning views of Lake Michigan, conference attendees huddled indoors to learn about the latest tools, best practices, and real-world case studies related to all things digital marketing. It was action-packed, it was high energy, it was overwhelming – but overall, it was terrific.
Some highlights of our experience:
BL.INK received 'shout out' endorsements from session presenters Thom Craver of

CBS Interactive

, John Thies of

Email on Acid,

and Brian Massey of

Conversion Sciences

. Thanks, you guys!

Conference sessions were educationally rich and covered a broad range of topics, including: Storytelling to Magnify Content Strategy (

The Moth

podcast and radio show), Everyday Behavioral Science for Better Conversion (Conversion Sciences), The Rise of Amazon Advertising (Marin Software), Videos that Educate, Entertain and Inspire (PBS Digital Studios), 5,000+ Martech Tools: What's a Marketer to Do? (Hubspot), Social Commerce Strategies to Drive Sales (Weber Shandwick), How Marketers Can Leverage the Voice Assistant Revolution (NPR), and 56 other compelling and noteworthy sessions.

People are beginning to realize the strategic value of short links, but sometimes it takes asking thought-provoking questions. For example, "what's the most offensive insult to a marketer? Being called forgettable!" Yet that's exactly what most generic short links are: forgettable. In contrast, with BL.INK, users can create memorable short links that convey brand impressions and meaningful messages. The BL.INK differentiation resonates well with digital marketers.

"Oh my God, I just had a lightbulb moment! I'm going to sign up for BL.INK ASAP!" uttered one of our booth visitors, after we asked her why she would ever use Bit.ly, since Bit.ly links highlight

their

brand, not hers. This reaction was echoed in many of our conversations.

A record 350 packets of BL.INK M&Ms (resplendent in their unusual "blurple" color and white BL.INK logo) were distributed to delighted visitors.

We connected with a record number of attendees – more than in any previous Digital Summit conference.
The Digital Summit conferences provide a valuable way for marketers to connect with their peers and with approachable experts, in a setting designed to encourage free-flowing conversation, the sharing of ideas and pragmatic advice, and (of course) plenty of ways to have fun. Join us at the next Internet Summit conference in Raleigh, November 14-15.