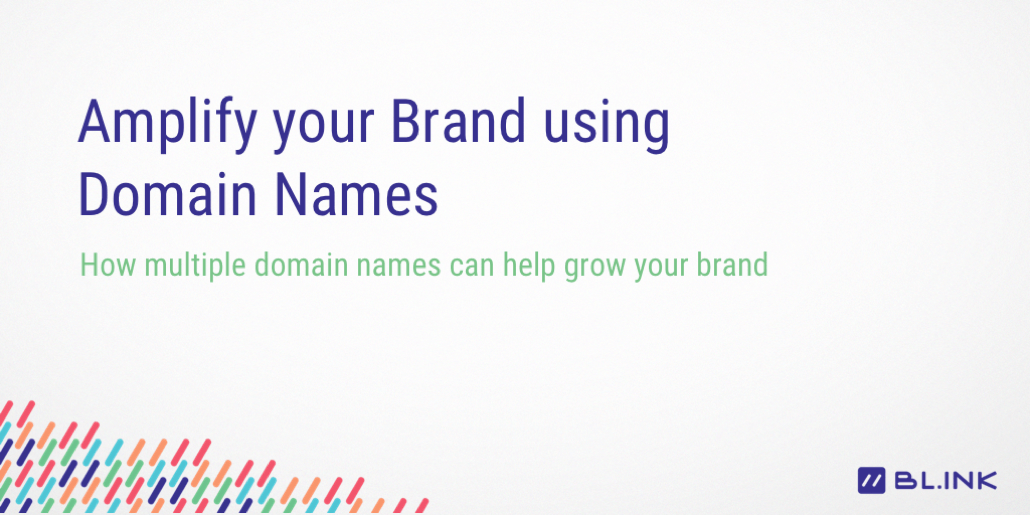 Enhance and amplify your brand using multiple domain names
Grow your brand by leveraging the messaging power of meaningful domain names.
It may seem counterintuitive to use more than one domain name for your brand, but using multiple domains can actually give you the flexibility to differentiate and stand out online with a more clear and consistent brand presence.
With hundreds of domain extensions to choose from, as well as using BL.INK branded short links, there are even more opportunities for your brand to become clear and accessible to your audiences. The key is to break out of the .com box.
Promote different products and services
Use different top-level domains (TLDs) to help guide users directly to different products, services, or lines of business.
For example, the IT consultancy Practia created redirects to their specific website sections in order to communicate their value across multiple dimensions. Their main URL, www.practia.global, communicates their international breadth; www.practia.solutions showcases their customer solutions; www.practia.tech highlights their technology experience; www.practia.management illustrates their project management expertise; and www.practia.careers helps the company hire the best consultants in the business.
The opportunities for all kinds of businesses are limitless. For example, a jeweler could use:
justforyou.jewelry
justforyou.gold
justforyou.diamonds
These domain names could be used as redirects into its main website, as stand-alone landing pages for online advertising, or as 'pointers' to specific sections of a website.
Similarly, a social media expert could use:
___strategy.social
___management.social
___consulting.social
___posts.social
Each of these URLs could lead audiences to specific website content, or to different social platforms.
Help your seasonal promos stand out
During the holidays, you're competing online with every other retailer. When you're fighting through a lot of online noise, it pays to have a link that's easy to understand and that naturally stands out.
Branded short links are a great way to highlight individual promos while keeping your brand front and center. They're unique domain names that you can customize to call out your brand AND your promo in as few characters as possible.
For example, in 2017 Target used:
tgt.biz/SophiaHoliday
tgt.biz/giftguide
And Patagonia created links like these:
pat.ag/fallsale
pat.ag/BlackFriday
(Note: The Black Friday link is from the last holiday season. Now it's strategically redirected to an article that takes a stand for the company's philosophy on consumerism, further boosting its brand.)
The same is true for other promos too, such as seasonal sales or giveaways.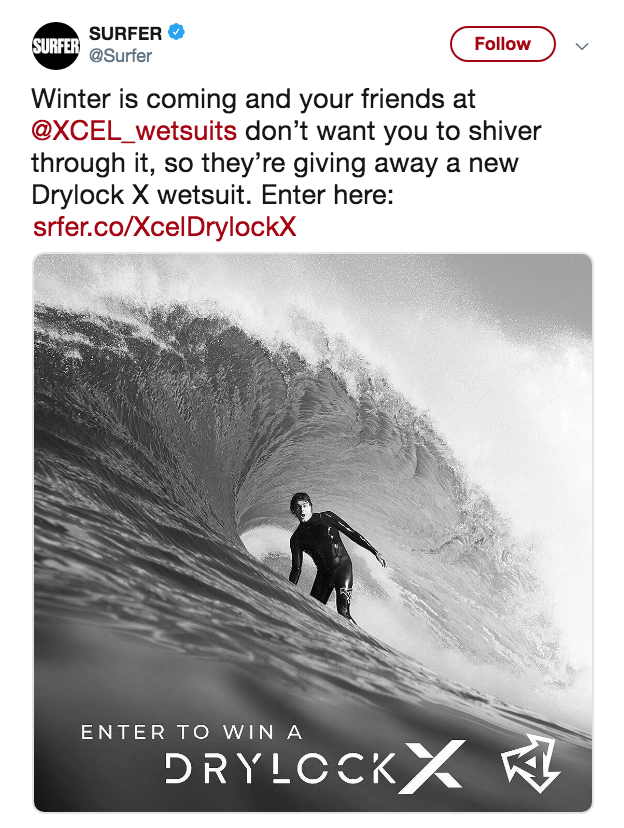 Ready to create your own branded link? Sign up for BL.INK today!
Send visitors to the right department
Use BL.INK links to drive your audience straight to the most relevant content.
T-Mobile (www.t-mobile.com), a leading US mobile telecoms carrier, is rapidly hiring new employees to support its growth. With thousands of job descriptions, the recruiting team needed direct contacts with prospects and recruiters, so they built their own website: www.tmobile.careers. Now, job searchers have an easy way to go straight to job listings without having to navigate a large website.
You can take a similar approach for all of your company's major departments, using domains such as .services, .support, .social, and .news.
Location, location, location
To keep your promotions close to home, you can set up BL.INK short links that convey that you're one of their neighbors and that you offer service nearby.
best.pizza/manhattan
best.pizza/bronx
best.pizza/brooklyn
On a global level, BL.INK branded links allow you to segment and redirect visitors based on the country of the user.
For example, Home Credit is a global consumer finance provider operating in 11 countries using the corporate URL www.homecredit.net. They advertise on globally-broadcasted English Premier League soccer matches using a short and memorable URL: www.home.credit. Users who type this domain are automatically redirected to their home country's website, based on location: US viewers are redirected to www.homecreditus.com, viewers in India are redirected to www.homecredit.co.in, and viewers in Russia are sent to www.homecredit.ru.
Protect and defend your brand
It used to be enough to buy the .com, .net, and .biz versions of the brand name. But with a broad variety of domain extensions on the market, you have the opportunity to extend and enhance your digital identity. If you're a marketing agency named La Rue Marketing, it's not enough to buy laruemarketing.com., laruemarketing.net, or laruemarketing.biz. In this case, a competitor could come along and buy laruemarketing.agency, laruemarketing.consulting, or laruemarketing.social—and now your potential clients could visit their website instead of yours.
The worst-case scenario (it's painful to think about) is that someone buys a version of your domain and sets up a website meant to harm your brand. Think about it:
laruemarketing.fail
laruemarketing.gripe
laruemarketing.wtf
Those cases are rare, but it's better to obtain a bundle of relevant domains, so you're covering your bases and protecting your brand.
A .com domain is still the de facto standard, but it's no longer as compelling as it once was. When you're driving people to specific content, departments, promos, or locations, having a variety of meaningful domain extensions will help you connect more effectively with your audiences. You'll find new ways to give them a more clear, consistent experience with your brand.
Whatever your needs, BL.INK has you covered with flexible options and generous customer service, and we're happy to help you upgrade when you're ready.
Contact us to request a quote, or manage your plan within your existing BL.INK account.